August, 31, 2012
8/31/12
10:00
AM ET
By
Lynn Hoppes
| ESPN.com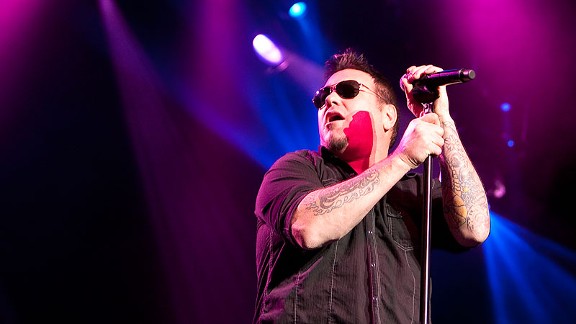 Mike McGinnis/Getty ImagesSmash Mouth, with lead singer Steve Harwell, will release a new CD on Tuesday.
Smash Mouth lead singer Steve Harwell has that swagger back, just like his buddies in NASCAR.
It's been six years since Harwell and his bandmates -- known for their hits "Walkin' On the Sun" and "All Star" -- have released new music.
On Tuesday, Smash Mouth will release "Magic" for its new label of 429 Records.
"It was a magical experience we haven't felt in years recording this album," said the 45-year-old Harwell, who formed the band in 1994. "We want to get on stage and prove to you that we're back."
The band has gone through several lineup changes and now have settled on original members Harwell, Paul Delisle (bass) and Mike Klooster (keyboards). Joining the roster are Randy Cooke (drums) and Mike Krompass (guitar).
"I always compare our music to a race car team," said the NASCAR fan Harwell, whose band has sold more than 10 million albums. "I told the band, 'You build the right car and I'll drive it.'"
And that right car means moving out some people -- Greg Camp and Mark Cervantes -- and bringing in fresh blood.
"If it's not working, like in sports, you make some trades. It doesn't mean the team won't win championships," Harwell said. "I think we were just growing apart. But now the fire is burning again. We're raw and hungry. That's why the CD is called 'Magic.'"
Playbook had a few minutes to talk with Harwell about his new music and his deep love of NASCAR.
I know you love NASCAR. How did that begin?
"If I wasn't doing music, I would have been racing today. Well, actually, if my dad had backed me up, I would have gotten more serious about it. But he had five kids to support. I grew up building cars, bikes and hot rods. I'm even thinking about buying a late-model car these days. That's my passion. That's my therapy. I understand the technicality to what it takes to compete. I'm one of those fans who would spend a thousand bucks to bring the family out and camp out."