June, 7, 2013
6/07/13
3:53
PM ET
Rising country star Granger Smith certainly knows to use his Texas A&M connections.
Smith, a 2002 A&M grad, was already a star in Aggieland for an ode to his alma mater called "
We Bleed Maroon
," which has played on the video board before football games at Kyle Field. Last year, in College Station, Smith
was joined onstage
by A&M players including Johnny Manziel during a performance of the song.
Now, Smith has enlisted the help of Manziel for his new video, "Silverado Bench Seat" about the most Texan of themes: a boy hanging out with a girl in his Chevy pickup. The Heisman winner appears with his longtime girlfriend, model Sarah Savage, as well as Ryan Swope, Manziel's former A&M teammate who was recently drafted by the Arizona Cardinals.
Smith's new album, "Dirt Road Driveway," was released in April and debuted at No. 11 on the Billboard Country Album chart.
December, 5, 2012
12/05/12
3:45
PM ET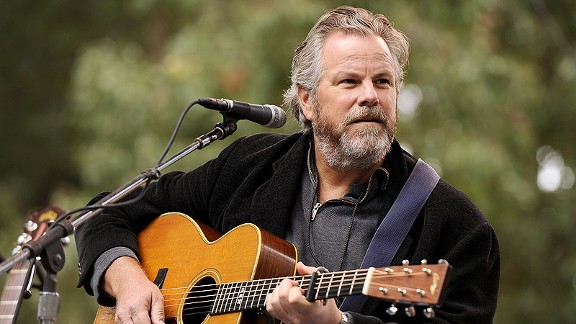 Tim Mosenfelder/Getty ImagesRobert Earl Keen went to Texas A&M and lives in Kerrville, the hometown of Johnny Manziel.
Country singer/songwriter Robert Earl Keen, Texas A&M Class of '78, has seen a lot of Aggie football in his life. It hasn't always been pretty, but then again Keen, a Houston native, was used to it.
"I came from being [a Houston] Oilers fan, which was heartbreaking, like being a Cubs fan," he said. "I felt like the Aggies thing and the Oilers thing was all connected."
Keen followed Texas A&M in the heady days of R.C. Slocum, only to be followed by, in his words, "the Coach Fran [Dennis Franchione] debacle, and then whatever that guy was [Mike Sherman] that would lose the game in the second half last year."
For a guy whose profession involves immortalizing misery in song, Keen embraced it.
"Of course, sports people take this personally, like it's all connected. All my Aggie swag and maroon-colored stuff would start drooping."
But redshirt freshman quarterback and Heisman hopeful
Johnny Manziel
has changed Keen's tune.
"I never got into the 'wait until next year,' because it got so bad there for a while. I didn't know if next year would ever come," he said. "But it
did.
This is the best year ever to be an Aggie."
Keen has touted Manziel's Heisman candidacy
on his Facebook page
, and believes the quarterback will win it.
"Absolutely. Look at those numbers. As they say, the numbers don't lie," Keen said. "He was the star. It was like Elvis walked on the field."
Manziel's playing style is what sets him apart, Keen said.
"It's amazing and it's exciting. In the Louisiana Tech game, he ran backwards for 40 yards. I was laughing out loud. It was like Wile. E. Coyote, like a Looney Tunes cartoon."