May, 16, 2012
5/16/12
11:53
AM ET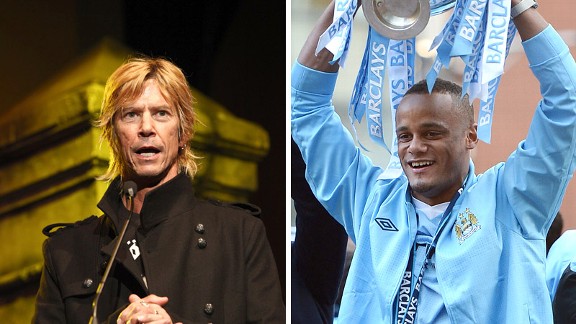 Getty ImagesDuff McKagan relates to Manchester City's triumphant season after years of suffering for City fans.
Musician Duff McKagan's column runs every Wednesday on Playbook Sounds.
In August 1987, I was headed out to play my first-ever arena tour. The Cult gave GN'R the opening slot for a tour that would cross Canada, come down the West Coast, and then shoot across to the Southwest and finally end in New Orleans.
I met Cult guitarist
especial
Billy Duffy on that first night in Halifax, Nova Scotia -- that was nearly 25 years ago now -- and even way back then, his soccer team Manchester City was on an epic losing streak of 20 or so years.
I could empathize. I am, after all, from Seattle.
You can't mess around when talking or writing about English football. If you are an American, and don't know much about that whole scene over there, be careful about saying such throwaway things as "I think I'll pull for Liverpool this year." I did that once in an interview with some UK magazine. I mean, why not? The Beatles are from Liverpool, and I thought it was a fairly innocuous and tame thing to state. No. I caught a whole rash of crap from each city I went to in England after that.
Manchester, England, is a city about the same size as Seattle or, say, Cleveland. Imagine if Cleveland had the Browns
and
the Steelers both hailing from the same city? Or if Seattle had the Seahawks
and
the Raiders? And both teams had originated from different sides of town, and had somehow split the fandom somewhere right down the middle of town.
April, 25, 2012
4/25/12
4:15
PM ET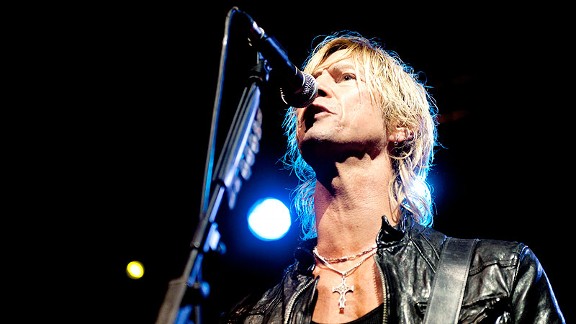 Ollie Millington/Getty ImagesDuff McKagan is touring with some huge names, such as Gene Simmons, in South America.
Musician Duff McKagan's column runs every Wednesday on Playbook Sounds.
To start off: You will read that I am far away and on the move, and it is tough for me to keep up on American sports, or really anything else for that matter. But I did see that elbow that Metta World Peace threw on James Harden. Dude should be thrown out of the league. If that elbow made contact with Harden's temple, he very well could have been a dead man. There is just no room, nor should there be temperance for this. Period.
And yes … I saw that the Mariners had a perfect game thrown against them. Here we go, Seattle baseball fans. Dig in. Ugh.
On to the current road trip:
About three months ago, I received a call from [Guns N' Roses/Velvet Revolver] drummer Matt Sorum, about me possibly doing some gigs with him and some "other dudes" down in South America in the spring. Matt seems to always have a few balls in the air, and I sort of chalked it up as something that only might happen.
Spring is here, and I am indeed in South America with Matt and those "other dudes."
In Los Angeles, there is a rock band called Camp Freddy. It is actually more of a collective, if you will, with a core band of Matt Sorum, Dave Navarro, Chris Chaney and Billy Morrison. Camp Freddy specializes in getting big-name guest singers -- from Ozzy to Lemmy to Elton John, Iggy Pop and Steven Tyler. It's always fun to see one of your rock heroes just kind of get up and jam with Camp Freddy. It's raw and refreshing, and some of you reading this have most likely been to a CF show somewhere or another.