The Houston Rockets have 13 players under contract and that will increase to 15 once they finalize the deal with point guard Pablo Prigioni and if they re-sign restricted free agent Donatas Motiejunas. That leaves Josh Smith and Jason Terry on the outside looking in, and both players probably will not return next season.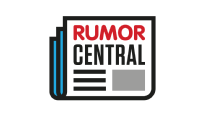 In fact, the Rockets have informed Terry that they are not going to offer him a contract, according to SiriusXM NBA Radio.
Terry, a 17-year NBA veteran, spent the last two years with the Rockets. He averaged 5.9 points, 1.4 assists and 1.1 rebounds in 72 appearances during the 2015-16 season.
Should this be the end of his playing career, Terry may look to stay in basketball as a coach.