NCF Nation:

09 week 9 picks
Posted by ESPN.com's Brian Bennett
Well, now, this is just getting ridiculous.
I haven't missed a game in a month. In the last four weeks, I'm a perfect 17-0. So take these picks, run to Vegas and bet your life savings on them.*
(*Do not, under any circumstances, actually do this.)
Friday
West Virginia 28, South Florida 20:
The Bulls have had as much success as anybody in the Big East in slowing down the Mountaineers offense the past few years. But the South Florida defense is a mess right now after allowing 75 points in the last two games. I have a hard time believing it can flip a switch and shut down what has become a very balanced attack by West Virginia. The Bulls are desperate for a win and will be playing at home on Friday night. Yet I think their confidence is shaken right now, and
Noel Devine
will test their resolve even further.
Saturday
Cincinnati 35, Syracuse 17:
Tony Pike
or no Tony Pike, the Bearcats shouldn't have to sweat this one. They've averaged 41 points a game against the Orange under Brian Kelly, and that Carrier Dome turf should provide a good track for the athletes in their spread offense. After this win, Cincinnati should only fall another two spots or so in the BCS standings.
Connecticut 20, Rutgers 13:
I can't imagine UConn losing this game in its first home appearance since Jasper Howard's death. Rutgers doesn't have the offensive firepower to do much against the Huskies' sound defense, which should stuff
Joe Martinek
and the running game. UConn's passing game is slowly coming together behind
Cody Endres
.
Louisville 17, Arkansas State 14:
I said all during the preseason that this could be a potential upset. Arkansas State certainly proved its spoiler potential by nearly winning at Iowa. If the Cardinals lose this one, Steve Kragthorpe may not survive the weekend. But I think they'll rally some pride, knowing there aren't many potential wins left on the schedule. It won't be pretty, though.
Last week:
5-0
Season:
40-6 (87 percent).
October, 29, 2009
10/29/09
9:24
AM ET
Posted by ESPN.com's Brian Bennett
For the first time in, oh, forever, I'm not forecasting a close call for the Irish this week. If that happens, something has gone horribly wrong.
Notre Dame 42, Washington State 16:
Pat Forde mentioned in
his Dash
this week that Notre Dame has not scored 40 points since 2006. Well, this has been a streak-busting (non-USC related) team of late, so down goes another skid.
Let's face it: Washington State is awful. The Cougars gave up 52 points to Oregon and 49 to Cal. How are they going to contain
Jimmy Clausen
,
Golden Tate
,
Armando Allen
, etc? The only way this game is even remotely close is if the Irish players see it for the breather it really is and treat it as such.
But they have too much at stake to let up know. Notre Dame (River)walks all over Washington State in San Antonio before getting back to the inevitable grind.
Last week's pick:
Notre Dame 33, Boston College 28
Actual score:
Notre Dame 20, Boston College 16
Season record
: 6-1
Posted by ESPN.com's Graham Watson
This week's picks might be the most diverse of the season. Every conference is represented, which is a tribute to some really good games out there this week.
I went 6-4 last week (not as many upsets as I expected) and now I'm 58-24 on the season.
As I said last week, the picks get much harder in the second half of the season because that's when conference upsets start to occur. I don't have many upsets on the slate this week, but Navy fans will be happy to know that I picked against the Mids yet again. Just trying to keep the streak going.
Houston 41, Southern Miss 35:
This game was circled on the Conference USA calendar when the schedule came out as a battle between the top teams in their respective divisions. While that hasn't quite worked out, this is still a big game for both squads. Southern Miss is eager to prove that it can play with the best in the country while Houston is just trying to stay in the race for C-USA West.
Tulsa 38, SMU 14:
This game might have been closer had SMU quarterback
Bo Levi Mitchell
not gotten hurt against Houston last week. He's questionable for this weekend, which isn't good because last week the offense stalled with the backup quarterbacks in play. Both of these teams are coming off big losses and both need a win to stay in the race for C-USA West.
UTEP 33, UAB 30:
After UTEP's big upset over Houston a few weeks ago, it went out and laid an egg the next week against Memphis. History could repeat itself against a good UAB team, but I think the Miners have learned their lesson and are ready to start winning consistently. With two big West wins already, that side of the conference is UTEP's for the taking.
Boston College 30, Central Michigan 28:
Central is playing so well right now that it was hard not to pick them in this game. However, Boston College has been playing better of late and will be motivated to win this game at home. I don't think the Chippewas will lie down. They'll fight just like they did against Michigan State and strange things could happen if the turnovers fall their way.
Temple 24, Navy 21:
Both schools asked me not to pick them this week. No lie. Both schools have won when I picked against them, and so my poor picking somehow brings these teams good karma. Unfortunately, Temple drew the short straw this week. Temple has a stellar defense and during its five-game winning streak have not allowed more than 24 points. I don't think Navy can win this game without backup quarterback
Kriss Proctor
attempting a pass.
Florida Atlantic 37, Middle Tennessee 24:
Beating up on winless Western Kentucky might have restored some of Middle Tennessee's confidence, but this week's game against Florida Atlantic is going to be a different animal. After losing four straight to start the season, the Owls have won their last two and are as much in the hunt for the Sun Belt title as anyone.
TCU 34, UNLV 3:
Coach Gary Patterson reminded all media after last week's win that he's seen the highs and lows of the TCU program, and he's hoping his team can avoid the latter against UNLV this week. The Rebels beat New Mexico last week, but have struggled mightily in conference play. Those struggles will continue this week against one of the nation's top defenses and a team motivated by a BCS bowl berth.
Idaho 44, Louisiana Tech 20:
The focus of Idaho's loss to Nevada was on the 70 points the Vandals allowed to one of the nation's top offenses, not on the 45 points they scored. It's important to note that while Idaho's defense might leave a little something to be desired, its offense can play with most teams in the country. And Louisiana Tech isn't nearly as dynamic as Nevada.
Troy 28, Louisiana-Monroe 27:
This game is the highlight of the Sun Belt weekend. Both teams are undefeated and the winner of this contest will have a leg up in the race for the New Orleans Bowl. ULM defeated Troy by a point at home last season, so I think the Trojans return the favor at Movie Gallery Stadium this week. Troy quarterback
Levi Brown
has been racking up the passing yards and he could wreak havoc on ULM's defense.
Utah 28, Wyoming 17:
Wyoming has had two weeks to prepare for this game, but I don't think the Cowboys yet have the talent to stick the Utes. Utah has had some close games so far this season and might have trouble with the Cowboys' spread offense. Still, with this game being at home and a blackout game, the Utes are going to have a lot of momentum on their side.
Posted by ESPN.com's Adam Rittenberg
Seven FBS teams continue their quest for perfection on Halloween. After going 5-0 last week, so do I.
Iowa 23, Indiana 10:
This is the week the Hawkeyes finally create some distance between themselves and their opponent. Iowa struggles to get the run game going without
Adam Robinson
, but quarterback
Ricky Stanzi
and wideout
Marvin McNutt
connect for two touchdowns. Indiana's talented wide receivers struggle to find openings in the Hawkeyes' secondary as No. 4 Iowa improves to 9-0.
Ohio State 38, New Mexico State 3:
A lot of folks are calling for a shutout, and it could happen as the nation's worst offense faces the seventh-ranked scoring defense. The Aggies somehow get a field goal but Ohio State rolls as quarterback
Terrelle Pryor
once again runs for 100 yards and
DeVier Posey
catches another touchdown from his good friend. One of Ohio State's running backs also emerges in this one.
Wisconsin 24, Purdue 21:
This is a very tough call, and if the game were played in West Lafayette, I'd probably go with the streaking Boilers. Big Ten teams struggled coming off of bye weeks last year, and Wisconsin will start slow before its aggressive defense forces some Purdue miscues. Running back
John Clay
turns in a nice performance, and quarterback
Scott Tolzien
limits mistakes.
Michigan 33, Illinois 24:
One team looked like a mess last week; the other team has been a mess all season. I could see Illinois keeping this close for a while, but the Illini are so bad at defending the run and Michigan will capitalize with
Denard Robinson
,
Carlos Brown
,
Tate Forcier
and maybe
Brandon Minor
(if healthy). The Wolverines rarely pass the ball and pull away in the fourth quarter.
Penn State 28, Northwestern 14:
This could be a trap game for Penn State, sandwiched between Michigan and Ohio State, but too many matchups favor the Nittany Lions. Quarterback
Daryll Clark
takes advantage of a banged-up Wildcats secondary and wideout
Derek Moye
has a big game.
Mike Kafka
makes some plays for Northwestern, but an underperforming offensive line can't contain Penn State for 60 minutes.
Michigan State 21, Minnesota 13:
No
Eric Decker
plus an improving Michigan State defense equals problems for Minnesota. The Gophers defense will keep this one close, but
Kirk Cousins
and
Blair White
connect for a fourth-quarter touchdown as Michigan State bounces back from a heartbreaking loss to Iowa. We'll see a decent amount of
MarQueis Gray
from Minnesota, but linebacker Greg Jones keeps him in check.
Week 8 record:
5-0
Season record:
45-17 (.726)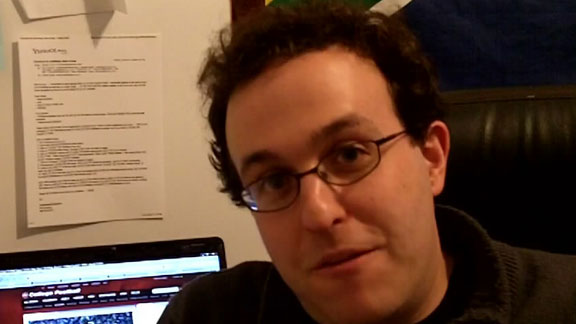 Posted by ESPN.com's Chris Low
I promised a few weeks back to rent a stretch limo to take to the Florida-Georgia game if I was still better than .800 by the time the game formerly known as the World's Largest Outdoor Cocktail Party rolled around.
I'm happy to report that I beat that mark easily. I was a perfect 6-0 last week and am now 51-10 (.836) for the season. It's just like Mr. Havercamp says in that cult classic "Caddyshack."
"Oh golly, I'm hot today."
So hot, in fact, that my ACC colleague, Heather Dinich, is jealous that her winning percentage isn't anywhere close to mine. She's trying to paint it like she would have a better winning percentage if she could just pick Alabama and Florida every week.
Well, Heather, my response is something you've probably heard Bill Parcells say a time or two: You are what your record says you are.
Now, onto my picks for this week. And by the way, I'm letting my other colleague at ESPN.com, Mark Schlabach, have the limo for the game:
Arkansas 52, Eastern Michigan 14:
After two straight losses, the Hogs won't be picky about who they beat. They just need to beat somebody. The Eagles (0-7) gave up 56 points a few weeks ago to Central Michigan, so the scoreboard at Razorback Stadium may get a workout in this one.
LSU 41, Tulane 6:
LSU doesn't have a bye like Alabama does this week before they meet on Nov. 7 in their big Western Division showdown, but the Tigers do have a tune-up. The Green Wave (2-5) have yet to win a Conference USA game this season and have given up 31 or more points in six of their seven games.
Georgia Tech 23, Vanderbilt 10:
It's already been a tough season for the Commodores, who've lost a bunch of key players to injuries and also lost a bunch of games. Now they have had a week to get ready for Georgia Tech's dreaded option offense. But, then, defense hasn't been the Commodores' problem. Scoring points has. They've yet to score more than 13 points in any of their six losses. That won't change against the Yellow Jackets.
Kentucky 24, Mississippi State 20:
The loser of this game may have a difficult time recovering. And speaking of recovering, the Wildcats may be without both middle linebacker Micah Johnson (knee) and cornerback Trevard Lindley (ankle). Still, they've been finding ways to win and have played some of their best football this month. Look for even more of
Randall Cobb
in the Wildcat formation, and look for Kentucky to get its second SEC win.
Ole Miss 27, Auburn 17:
The game within the game is Houston Nutt and Gus Malzahn meeting for the first time since their well-chronicled split following the 2006 season. The two teams appear to be headed in different directions. Auburn is trying to hang on after losing its last three, and Ole Miss is looking to take off after winning its last two. The difference will be Tyrone Nix's Ole Miss defense, which has been outstanding all season.
South Carolina 20, Tennessee 14:
There's plenty of motivation to go around on both sides. Remember the sniping between Lane Kiffin and Steve Spurrier back in the offseason? Kiffin's gas-pumping comment didn't go over too well with the Gamecocks' players, and the winner of this game could position itself for a nice bowl game. Both defenses have played very well this season, and the offenses have struggled at times. The hardest part for the Vols will be recovering from that near-miss at Alabama. Plus, Spurrier is no stranger to winning in Neyland Stadium.
Florida 28, Georgia 23:
Thanks to Georgia's end-zone dance two years ago and Urban Meyer's late timeouts last year, this rivalry has been spiced up a bit. It needed some spicing up, too, because it really hasn't been much of a rivalry on the field. The Gators have won 16 of the last 19 meetings in the series, including a 49-10 romp last season. Georgia's had an extra week to prepare and is due to play a good game. The Bulldogs will, too. It just won't be good enough to derail the Gators, who will get another one of those clutch fourth-quarter performances from
Tim Tebow
.
Posted by ESPN.com's Heather Dinich
My picks have been so outstanding lately that my own mother told me I should eat crow this week. (Seriously.) Entering week nine, I've picked 43 of 64 games right for a 67.1 winning percentage. Here's my attempt at redeeming the family name this week …
Boston College 28, Central Michigan 21:
If the Chippewas can beat in-state rival Michigan State in East Lansing, they're capable of an upset in Chestnut Hill, but it's unlikely. BC is undefeated at home, has a defense capable of slowing quarterback
Dan LeFevour
, is 2-0 against Central Michigan, and the seniors on the roster should remember because they beat LeFevour 31-24 when he was a freshman.
Clemson 35, Coastal Carolina 3:
After facing three opponents ranked among the top 15, this is the first FCS team the Tigers have faced. After a huge overtime win at Miami, there should be an extra effort to avoid a letdown. Coastal Carolina's offense, which ranks 101st in the nation in scoring with just 16 points per game (at the FCS level, mind you) should be overmatched by the Tigers' defense.
Florida State 35, NC State 31:
Whichever defense decides to show up in the fourth quarter will win this one, and I'm going with the Noles because that's what the defense did last week against UNC. Plus, FSU has too much left to play for, both in the Atlantic Division standings and in regards to a bowl game. They've got the momentum now, and they'll have home field advantage.
Miami 28, Wake Forest 20:
Miami has a five-game winning streak in this series and is looking to bounce back from its devastating loss to Clemson. The Canes have more overall speed and talent, but the defensive line will have to do a better job of putting pressure on veteran quarterback
Riley Skinner
than it did on
Kyle Parker
. Skinner will keep it close, but Mark Whipple has more options to work with on offense.
Duke 24, Virginia 14:
The Cavaliers' pass defense has been very good this year, but it won't be able to stop quarterback
Thaddeus Lewis
, and that will be the difference as both teams have struggled to run the ball. Virginia hasn't been turning it over like it did last year against Duke, but the Blue Devils should still have some confidence from last year's win. They need three more wins to become bowl eligible, and in order for it to remain a realistic shot, Duke needs this win.
Georgia Tech 31, Vanderbilt 17:
Georgia Tech currently has a better record (1-0) against the SEC than Vanderbilt does (0-5). Both teams have relied on their running games, but Georgia Tech's is better. If Virginia Tech couldn't stop it, Vanderbilt won't be able to, either. The Jackets will eat up the clock and wear out Vandy's defense, just like they've done to everyone else in their five-game winning streak.
Virginia Tech 21, North Carolina 10:
After being embarrassed in the second half last week against Florida State, expect the Tar Heels' defense to come to play for four quarters. Their forte is stopping the run, and that's what the Hokies do best. But nobody has been able to completely stop
Ryan Williams
this year, and the Hokies are no longer one-dimensional. Plus, Virginia Tech has the huge advantage of the Thursday night Lane Stadium crowd working in its favor.
October, 29, 2009
10/29/09
9:00
AM ET
Posted by ESPN.com's Ted Miller
Went 4-1 last week. Maybe Oregon fans can remind me which game I got wrong? Season record is now 35-14.
Oregon 27, USC 24
: The freaks will be out Saturday n Eugene on Halloween night, and the Ducks' home-field advantage will the difference. That and a big game from quarterback
Jeremiah Masoli
.
Oregon State 28, UCLA 17
: Beavers quarterback
Sean Canfield
is hot. UCLA's quarterbacks are not. And the Rodgers brothers won't make it easy for the previously rugged Bruins defense to regain its mojo.
California 27, Arizona State 20
: Arizona State's defense will mostly redeem itself after its letdown at Stanford, but the Sun Devils offense will make Cal's disappointing defense look stout again.
Notre Dame 42, Washington State 20
: Remember the Alamo? Well, the Cougars' strange trip to San Antonio will be fairly forgettable when Fighting Irish quarterback
Jimmy Clausen
picks apart a vulnerable defense dealing with injury issues.
October, 29, 2009
10/29/09
9:00
AM ET
Posted by ESPN.com's Tim Griffin
We're awaiting the game of the season in the Big 12 South as Texas visits Oklahoma State on Saturday.
First place in the South Division will be up for grabs, among other things, as Mack Brown will attempt to stretch his winning streak against the Cowboys.
And me, I'm just trying to figure out what Texas A&M will do this week.
For some reason, I just can't figure out Mike Sherman's team. I've been wrong on them the last four weeks. If it's any consolation, a lot of others are with me.
Let's see how things break out this week. I'm confident I'll get them right this time around.
Here are my predictions for this week:
Nebraska 24, Baylor 14:
Nebraska's sporadic offense should have enough production to beat the Bears as the Cornhuskers will turn things around on the road after two disappointing home losses. Whoever plays at quarterback for Nebraska has to do a better job after the Cornhuskers committed eight turnovers last week in their loss to Iowa State. But the Cornhuskers' defense should have a big edge against Baylor's struggling offense, which will be piloted by freshman quarterback
Nick Florence
.
Missouri 31, Colorado 21:
The slumping Tigers will turn things around, snapping a three-game losing streak after starting the season 4-0. Colorado's sputtering passing attack won't be able to take advantage of the Tigers' biggest defensive weakness in the secondary. Colorado's offense struggled against Kansas State after the Buffaloes' first possession and will likely falter again against the Tigers, who have recent history on their side. Missouri has beaten the Buffaloes by a combined margin of 113-10 in the past two seasons.
Texas A&M 31, Iowa State 28:
The Cyclones need only one more victory to become bowl eligible for the first time since 2005. Both teams are coming off impressive upset victories last week and should be charged for the game. The Cyclones have limited opponents to 17 points in the last two games. But the suddenly resurgent Aggies' running game and a passing attack keyed by the return of
Jeff Fuller
should enable A&M to win a tight game.
Texas Tech 42, Kansas 36:
The Red Raiders likely will be starting their third quarterback of the season as freshman
Seth Doege
should get the nod. They will be facing a Kansas defense that wore down last week against Oklahoma, allowing three touchdown drives of at least 70 yards. Kansas' secondary has struggled and will face a test on Saturday, no matter who plays for the Red Raiders. Mike Leach has challenged his defense after it was embarrassed last week by allowing 559 total yards and 321 rushing yards against Texas A&M. Suitably inspired, the Red Raiders will escape with the win.
Oklahoma 38, Kansas State 20:
The surprising Wildcats will try to maintain their hammerlock on first place in the North Division by springing an upset. That will be more difficult to do at Owen Field, where the Sooners should be ready. The Wildcats will try to dictate the tempo with their running game, which is easier said than done against the Sooners. The Oklahoma offense has looked sharper with continued work for
Landry Jones
and it should continue this week against KSU.
Texas 35, Oklahoma State 27:
Mack Brown has won all 11 games against Oklahoma State during his coaching tenure at Texas. This figures to be the Longhorns' toughest remaining obstacle before the Big 12 title game. The Texas defense has really come on the last several weeks, but will be challenged by a retooled OSU offense playing without
Dez Bryant
and likely without
Kendall Hunter
. OSU traditionally has the conference's best special teams, but Texas' kicking game with breakaway return threats
D.J. Monroe
and
Jordan Shipley
will test the Cowboys. In the end, that might end up being the difference in this game.
Last week:
4-2, 66.7 percent
Season:
50-18, 73.5 percent