NCF Nation:

helmet stickers 2
September, 7, 2008
9/07/08
10:11
AM ET
Posted by ESPN.com's Tim Griffin
After the first game in Oklahoma State history where the Cowboys produced a 300-yard passer, a 200-yard receiver and a 200-yard rusher, it was too hard to separate the contributions of WR Dez Bryant, RB Kendall Hunter and QB Zac Robinson.
So I took the easy way out and gave all three of them one in a collective effort.

Here are my choices for helmet stickers this week.
Oklahoma QB Sam Bradford: Passed for 395 yards and a career-high five TD passes to lead the Sooners' 52-26 victory over Cincinnati. The fourth-ranked Sooners extended the nation's longest home winning streak to 20 games.

Oklahoma State's playmakers: Hard to separate the sticker among WR Dez Bryant (nine receptions, 236 receiving yards, three TDs, 71-yard punt return for TD), RB Kendall Hunter (210 rushing yards, two TDs) and QB Zac Robinson (320 yards, three passing TDs) in the Cowboys' 56-37 spanking of Houston.

Kansas State special teams coach Jeff Rodgers: Had his group playing "with its hair on fire" in the Wildcats' 69-10 beat-down of Montana State. The Wildcats blocked two punts for touchdowns for the first time in school history and set up another short score on a poor snap exchange that produced a KSU possession on the Montana State 1.

Kansas QB Todd Reesing: Completed 32 of 38 yard for a career-best 412 yards and three TDs to lead the Jayhawks to a 29-0 victory over Louisiana Tech. The win is Kansas' 11th straight at home, the second-longest streak in school history. The shutout by the Jayhawks was their third since the 2000 season.

Colorado CB Cha'pelle Brown: Provided six tackles, two pass deflections and a game-winning 27-yard interception return for a touchdown with 1:44 left to spark the Buffaloes' 31-24 comeback triumph over Eastern Washington.
September, 7, 2008
9/07/08
10:00
AM ET
Posted by ESPN.com's Ted Miller
Week 2 performances that should be celebrated:

Arizona State QB Rudy Carpenter: No Arizona State quarterback has thrown for more than the 733 yards Carpenter has piled up in the season's first two games. Despite getting hit repeatedly, Carpenter completed 27 of 36 passes for 345 yards with three touchdowns in the 41-17 victory over Stanford.

California RB Jahvid Best: Some running backs never get an 80-yard TD run their entire careers. Best had TD runs of 80 and 86 yards in the Golden Bears' 66-3 bludgeoning of Washington State. Best finished with 200 yards on 14 carries and three TDs. And he's got to be on the cusp of entering the Heisman Trophy discussion.

The California defense: The Cal unit nips Arizona State's fine effort against Stanford because the Bears held Washington State to 173 total yards and three points on the road. A dominant performance for a team that appears to be coming together.
September, 7, 2008
9/07/08
1:31
AM ET
Posted by ESPN.com's Chris Low
It's that time again, time to dole out helmet stickers for Week 2 in the SEC. There weren't an overload of marquee games in the SEC this week, but there were a few terrific performances. Here are this week's winners:

Georgia tailback Knowshon Moreno: What leg injury? Moreno looked better than ever in Georgia's 56-17 thrashing of Central Michigan. He rushed for 168 yards on 19 carries and scored three touchdowns for the second straight week. One of those was a 52-yard gem where Moreno showcased his speed, vision and power all in one vapor trail to the end zone.

Alabama special teams: Without the kicking game, Alabama would have been in real trouble. The Crimson Tide scored their first two touchdowns on special teams, an 87-yard punt return by Javier Arenas and a blocked punt and 13-yard return for a touchdown by Chris Rogers. Arenas' return was as pretty as you'll ever see. He broke at least four tackles and then turned on the jets, as Alabama held off Tulane, 20-6.

Vanderbilt coach Bobby Johnson: Hey, let's give Johnson his long overdue props. The guy can coach. Vanderbilt knocked off South Carolina on Thursday night for its first home win over a nationally ranked team since 1992. More importantly, the Commodores are 2-0. Johnson is getting better players into the program, and his teams are tough, disciplined and always prepared. None of his high-paid coaching counterparts in the SEC could have done any better job than he's done at Vanderbilt, and he's done it with class.

Arkansas tight end D.J. Williams: Talk about a one-man show. Williams showed why he's one of the best pass-catching tight ends in college football in Arkansas' 28-27 escape against Louisiana-Monroe. He had five catches for 124 yards, including a pair of touchdowns. His 8-yard touchdown catch with 1:22 to playwon it for the Hogs after his 76-yard catch and run earlier in the fourth quarter set-up a short touchdown run to pull Arkansas within 27-14.
September, 7, 2008
9/07/08
1:29
AM ET
Posted by ESPN.com's Graham Watson
Jan Jorgensen, DE, BYU: Blocked Washington's game-tying extra point with no time remaining to preserve a 28-27 win and keep BYU's BCS-busting dreams alive.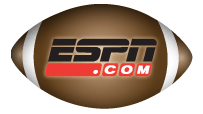 Kyle McCarthy, SS, Notre Dame: Made a crucial hit near the end zone that popped the ball loose from San Diego State running back Brandon Sullivan. The play swung the momentum and helped in Notre Dame's 21-13 win.
Patrick Pinkney, QB, East Carolina: For the second consecutive game, Pinkney helped lead his Pirates to a win over a ranked team. Pinkney completed 78.5 percent of his passes for 236 yards and a touchdown.
Chris Jammer, DB, Rice: Intercepted a pass and returned it 69 yards in the final seconds to give Rice a 42-35 win over Memphis and cap a comeback win.
David Johnson, QB, Tulsa: Threw for 418 yards and six touchdown passes while completing 75 percent of his passes, and rushed for a touchdown in a 56-26 win over North Texas.
September, 7, 2008
9/07/08
12:13
AM ET
Posted by ESPN.com's Heather Dinich
OK we're not messing around with these things anymore. We've got a nifty new sticker for you, and only the best of the best are getting one, so if you lose to, say, Middle Tennessee State, or only hang for dear life by, say, three points for most of a game, you're not getting one.

The following were deemed sticker-worthy in Week 2:
Georgia Tech coach Paul Johnson
: Not only did he win
his first ACC game
, but he did it on the road and against one of the better defenses in the conference. Johnson became the first coach in school history to win his conference opener.

Wake Forest kicker Sam Swank: Had he not made his 41-yard field goal with three seconds left, odds are the ACC wouldn't have anyone representing the conference in the top 25. Swank booted the game-winner against a much-improved SEC team and kept the league from taking another hit in the national spotlight.

Clemson safety Michael Hamlin: He tied a school record with three interceptions in a feel-good win against the Citadel. The Tigers held Citadel, which averaged better than 191 yards on the ground last season, to 42 yards rushing through three quarters and 89 for the game.

Florida State's quarterbacks: The debut of duo of Christian Ponder and D'Vontrey Richardson couldn't have gone much better. They combined for six total touchdowns in a season opening romp of Western Carolina.
September, 7, 2008
9/07/08
12:04
AM ET
Posted by ESPN.com's Brian Bennett
The Big East continues to take it on the chin, but these guys deserve a slap on the hat: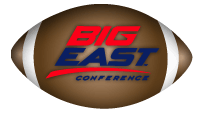 Donald Brown, RB, Connecticut: Ran for a career-high 214 yards and the game's only touchdown in the Huskies' 12-9 overtime win at Temple.
Mardy Gilyard, WR/KR, Cincinnati: Set a new Big East record for kickoff return yards, including a 97-yard touchdown, and had a school record 365 all-purpose yards in the Bearcats' 52-26 loss at Oklahoma.
Matt Grothe, QB, South Florida: Threw for 346 yards and three touchdowns, including a 25-yard strike to Taurus Johnson in overtime, to beat Central Florida and keep the Bulls' season -- and some semblance of Big East pride -- alive.
September, 6, 2008
9/06/08
11:48
PM ET
Posted by ESPN.com's Adam Rittenberg
There were plenty of tense moments, but the Big Ten got through Week 2 undefeated. Time to hand out helmet stickers.

Penn State QB Daryll Clark -- Clark aced his first significant test as the Nittany Lions' starter, passing for 215 yards and two touchdowns and adding 61 rushing yards and a touchdown on only five carries in a 45-14 rout of Oregon State. Penn State might have the Big Ten's most explosive offense, and Clark is proving to be the linchpin.

Minnesota QB Adam Weber -- It's a different season for the Gophers, who already have eclipsed last year's win total, and Weber remains the biggest reason why. The sophomore was nearly perfect, completing 22 of 26 passes for 257 yards and three touchdowns in a 42-17 road win against Bowling Green. Weber added a rushing touchdown to put the game out of reach.

Michigan State RB Javon Ringer -- Jehuu Caulcrick has graduated, and that means more touchdown opportunities for Ringer. The senior cashed in with five rushing scores -- the second-highest single-game total in team history -- and gained 135 yards on the ground in a 42-10 win over Eastern Michigan.