January, 13, 2015
Jan 13
2:30
PM ET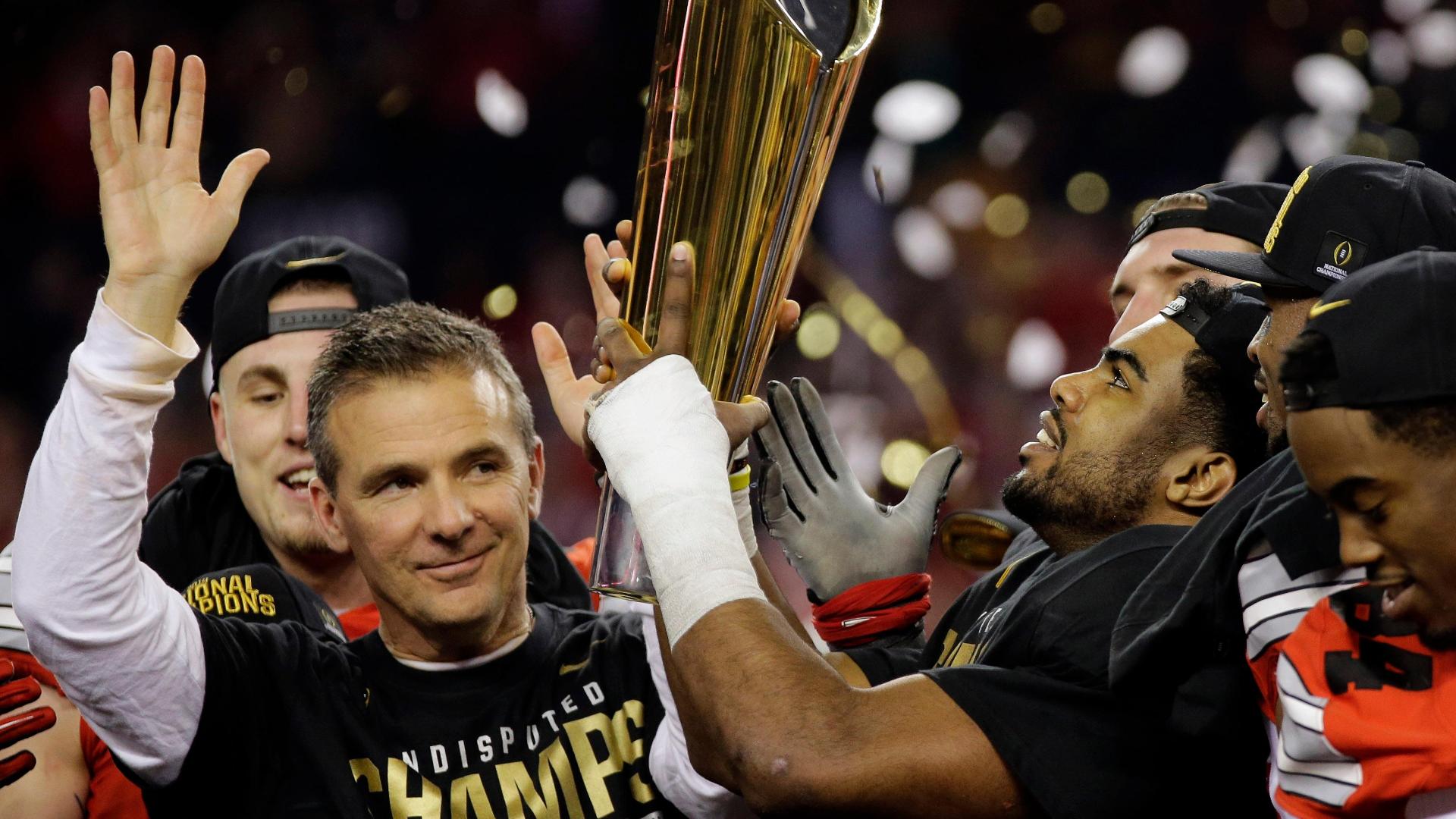 LOUISVILLE, Ky. -- When Minnesota's Jerry Kill, Maryland's Randy Edsall, Northwestern's Pat Fitzgerald and Purdue's Darrell Hazell exited the head coaches' convention meeting Tuesday morning, they didn't spell out O-H-I-O.
But all four Big Ten coaches were pleased that Ohio State won the national championship on Monday night, ending the league's 12-year drought since last reaching college football's pinnacle. Unlike many fans, the coaches don't get wrapped up in the endless debate about conference strength, but they don't tune it out, either. They can't.
"It's great for the Big Ten," Kill told ESPN.com. "There's no question about that."
Added Edsall: "It probably eliminates that negative talk about the Big Ten and all those things. It's nice to have one of your conference members win the national championship."
The Big Ten's hubris will never match that of the SEC, which isn't necessarily a bad thing. As one Big Ten assistant joked Monday afternoon about the title game, "You hold your nose and root for Ohio State."
But conference pride exists, and to have the nation's best team shines a positive light on the Big Ten, which has been bashed for the better part of the past decade.
"To play 15 games and to be an on-the-field champion, just ecstatic for those guys, first and foremost," Fitzgerald said of Ohio State. "It also shows that anybody can win, to go play it on the field. You have to go play a competitive schedule but most importantly, you have to win. Everybody's in control of that."
Ohio State's championship isn't just a point of pride for other Big Ten teams, but an inspiration. An Indiana assistant told ESPN.com on Monday that he couldn't believe how much Ohio State had improved late in the season. (Indiana held a third-quarter lead in Ohio Stadium on Nov. 22.)
As Hazell watched the championship game in his hotel room, his thoughts turned to his own team, which was coming off another subpar season.
"It makes you hungry," said Hazell, an Ohio State assistant from 2004-10. "I took it all in. It was a quiet moment, but I sat up in the bed and I watched it by myself and thought, 'These are the things we have to do to move our program forward.'"
Northwestern has endured consecutive losing seasons for the first time since 2001-02, and Fitzgerald hoped that Wildcats players watched the title game and saw how Ohio State, written off in the playoff race early this season, had earned its way onto the sport's biggest stage.
Ohio State coach Urban Meyer has
made "The Chase" a theme
for his players as they pursue goals. But after Monday night, the Buckeyes have become the hunted.
"Obviously, they're the team to chase," Hazell said. "It's a credit to their staff, their recruiting department. They're out there now. They are really out there."
The rest of the Big Ten is trying to catch Ohio State. And for the first time since 2003, so is the rest of the country.
Brian Bennett contributed to this report.