October, 1, 2014
Oct 1
12:00
PM ET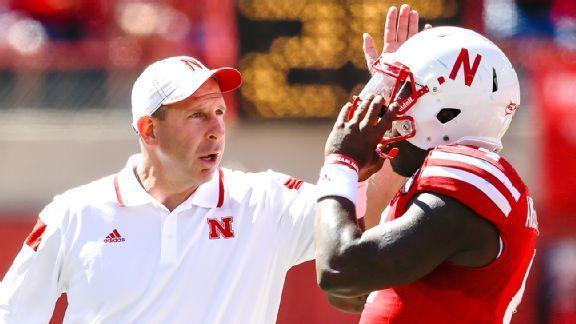 LINCOLN, Neb. -- You've heard it all before about Nebraska, the program that wants more than any other in the country to reclaim a lost identity.
You've heard about how the Cornhuskers have not defeated a top-10 team on the road since 1997.
You've heard about how now is
the moment
, about how the chance sits front and center to make a statement.
Yet every time over the past decade-plus, that moment ended in disappointment -- against USC, Texas, Oklahoma, Wisconsin, UCLA, even Michigan State last year in Lincoln.
[+] Enlarge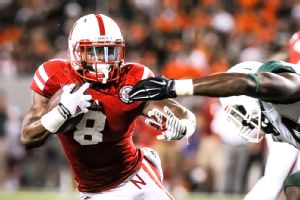 Eric Francis/Getty ImagesAmeer Abdullah has three 200-yard rushing games this season.
When Nebraska beat the Badgers, Ohio State and Michigan in recent years, none was ranked higher than 20th. Georgia, last year in the Gator Bowl, was rated No. 23. The wins felt good, sure, but did little to distinguish Nebraska as a real contender.
Opportunity is here again as the Huskers visit No. 10 Michigan State on Saturday night (8 ET, ABC), one win from a 6-0 start for the first time since 2001. With a victory, Nebraska, barring a big upset, would go to Wisconsin on Nov. 15 at 9-0 as a legitimate player in the race for the College Football Playoff.
"We all understand what's at stake," Nebraska defensive coordinator John Papuchis said.
The Huskers' 5-0 start has been met nationally with a collective eye roll. There's the mediocre competition, the ugly Big Ten reputation, the four-loss-a-year history of coach Bo Pelini and, well, this program's penchant to fall flat in moments like the one before it on Saturday.
Theories abound in Nebraska on what makes it different this year. The Huskers on defense are solid up front. They're committed to the running game. The leadership is improved.
Here's what I know is different: At nearly every key moment on Saturday night in East Lansing, with apologies to the Big Ten's top QB,
Connor Cook
, the best player on the field will be wearing a Nebraska uniform. That matters.
I-back
Ameer Abdullah
and defensive end
Randy Gregory
give the Huskers a chance. In Abdullah and Gregory, Nebraska has arguably the best offensive and defensive players in the Big Ten.
They demand attention from the Spartans. Both are extraordinary talents, though somewhat unintroduced to the nation, which doesn't believe that it wants to invest again in Nebraska football.
They offer reason to believe. Abdullah and Gregory change games in ways not seen at Nebraska since Eric Crouch and Ndamukong Suh, one of whom won the Heisman Trophy and the other who came close as a defensive tackle.
Nebraska had a special talent in former quarterback Taylor Martinez. When healthy, he was just as electric as Abdullah. But Abdullah, a rare two-time captain, inspires hope among teammates like so few players.
And old coaching axiom says when a team's best player is also its hardest working, you've got something special. That is Abdullah defined. He carried Nebraska to victory against Miami and thwarted a major upset against McNeese State with perhaps the most incredible
individual effort
in college football this season.
Abdullah leads the nation in rushing this fall with 833 yards through five games, on pace to break the career mark of Mike Rozier, long considered unattainable. Behind Abdullah, Nebraska has carved an identity for its offense: In the past two games, the Huskers have rushed the football 124 times, tops nationally, for 801 yards.
On Abdullah, Pelini cautions that it's the beginning of October.
"I don't know how it's going to go," the coach said, "but I can tell you one thing. Right now, he is playing at an extremely high level."
Gregory is an even more unusual specimen. After missing the first two games with a knee injury, he eased into action at Fresno State on Sept. 6, then exploded with 4.5 sacks in the past two games.
But his impact far exceeds the numbers. Gregory baffled Illinois last week by lining up at multiple spots among the front seven.
"By moving him around," fellow defensive end
Greg McMullen
said, "it only adds more attention."
Offensive linemen search for him before every snap. Imagine the mindset of a quarterback.
"He's a missile going through there," Papuchis said. "He reads people. He reads it fast and hits it hard."
At 6-foot-5 and 245 pounds, he runs more like a safety than a lineman. After
Nate Gerry
's third-quarter interception against Illinois, in fact, Gregory delivered a devastating block 20 yards down field of Illini receiver
Malik Turner
.
The Huskers will continue to use Gregory in creative ways.
Until Nebraska breaks through in a game like this, reasons exist to doubt it. Abdullah and Gregory offer hope that it ends differently this time.