Robert Lester is making a habit of playing on the biggest stage for the national championship.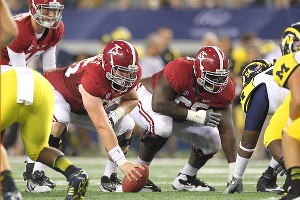 Mention the possibility of repeating as national champions to members of Alabama's senior class, and you get a customary shrug of the shoulders.But mention the possibility of carving out the kind of legacy that most senior classes can only dream about, and you're on to something.
The bulk of Alabama's 2008 signing class is gone, but a few key contributors remain.Center Barrett Jones, tight end Michael Williams, defensive end Damion Square and safety Robert Lester are the four holdovers, and they have a chance to do something that no other class in SEC history has done.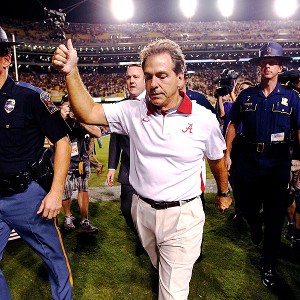 BATON ROUGE, La. -- Alabama coach Nick Saban isn't sure he has ever been prouder of a football team.Saban's senior center, Barrett Jones, isn't sure he has ever seen his coach happier after a football game.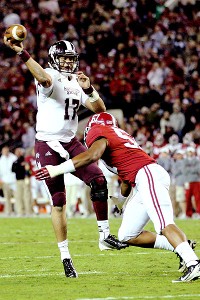 TUSCALOOSA, Ala. -- OK, maybe Alabama's defense isn't dripping with the kind of talent it was a year ago.Four of the starters on the Crimson Tide's 2011 national championship defense were taken among the top 35 picks in April's NFL draft.
Chris Low talks to Alabama safety Robert Lester following the Crimson Tide's 38-7 win over Mississippi State.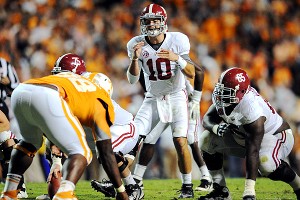 KNOXVILLE, Tenn. -- The scoreboard read like just another day at the office for Alabama, but Saturday night's performance meant so much more to the No.
If he wasn't before the game, Alabama quarterback AJ McCarron put himself in the conversation for the Heisman Trophy with his performance at Tennessee on Saturday.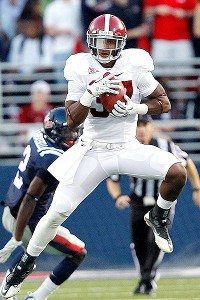 All of a sudden, Robert Lester is the veteran in the Alabama secondary.It seems like yesterday that he was one of the unknowns trying to crack the rotation and prove himself.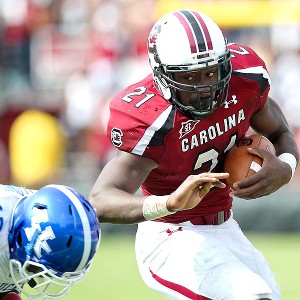 HOOVER, Ala. -- The 2012 SEC media days All-SEC team was announced Thursday, and LSU led the conference with the most first-team selections with seven.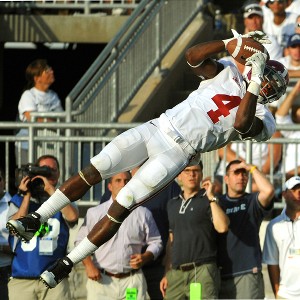 Mark Barron's best guess is that he's seen the play maybe twice.And as far as he's concerned, that's two times too many.Even now, he doesn't like talking about Terrell Zachery's 70-yard touchdown catch on the second play of the third quarter in last season's Iron Bowl, a play that sent Auburn on its way to a stirring 28-27 comeback victory over Alabama.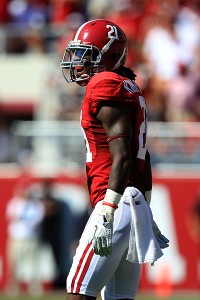 Junior cornerback Dre Kirkpatrick showed up at Alabama dripping with confidence and hype.He's still dripping with confidence. Just ask Arkansas' contingent of star-studded receivers that he helped to shut down last week.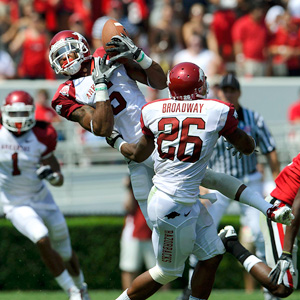 Safeties seem to have more responsibility on the field these days and there are a ton of players in this league that love to mix it up close to the line of scrimmage.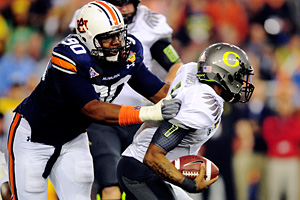 It's time for our annual "Recruiting Nobody Dream Team" in the SEC.These are guys who weren't prep All-Americans, and in most cases, weren't very highly recruited all, but wound up being outstanding players this season.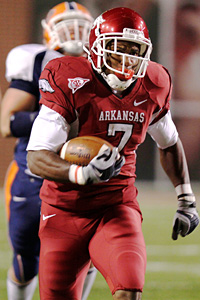 We're not going to completely turn the page on the 2010 season.I've spent much of this week compiling the 10 players that I thought were the most improved players in the SEC this past season.