New Orleans Saints:

ramon humber
October, 15, 2014
Oct 15
5:25
PM ET
METAIRIE, La. –
Jimmy Graham
was held out of team drills during the New Orleans Saints' practice on Wednesday because of his shoulder injury, leaving him highly questionable for Sunday's game against the Detroit Lions.
Meanwhile, running back
Mark Ingram
fully participated in practice and said he is "full go" with no limitations after missing the past four weeks with a broken hand.
Saints coach Sean Payton declined to offer any specific updates on any of the Saints' injuries.
Graham was dressed for Wednesday's practice and participated in some individual work during the limited portion of practice open to the media. But it's too early in the week to predict whether there's a chance that he'll play Sunday.
ESPN NFL Insider Adam Schefter reported this past Sunday that it's highly questionable Graham will be ready to play this week after he suffered a shoulder injury in Week 5. Schefter cited a source as saying Graham would not have been able to play last week had the Saints not had a bye. And the Saints signed veteran tight end
Tom Crabtree
last week as potential depth.
Ingram, meanwhile, looks like he'll play for the first time since Week 2. And he insisted that the Saints haven't "babied me or eased me into practice."
"I'm ready to go, full go, 100 percent, full tilt. I've been getting all the (usual amount of) reps in practice," Ingram said. "I've been doing everything, catching, running, blocking. So whatever's asked of me, I'm ready to do it."
It's impossible to predict how much the Saints will use Ingram since fellow running backs
Khiry Robinson
and
Pierre Thomas
were playing so well in his absence. Ingram led that trio in touches when they were all healthy during the first two games, but all three were involved.
"We'll kind of see how we handle that on Sunday. But obviously we value depth at that position," Payton said.
Saints center
Jonathan Goodwin
(knee) also practiced fully on Wednesday. So did fullback
Erik Lorig
– who had been out since training camp with a significant ankle injury. Goodwin should be fine to play at Detroit, though it's unclear if Lorig will require more time to get up to full speed.
Nickel cornerback
Patrick Robinson
(hamstring) and backup linebackers
Ramon Humber
(ankle) and
Kyle Knox
(ankle) were also held out of team drills Wednesday.
October, 14, 2014
Oct 14
3:30
PM ET
A position-by-position look at the
New Orleans Saints
' roster through the Week 6 bye:
Snaps played:
ILB
Curtis Lofton
325, ILB
David Hawthorne
176, ILB
Ramon Humber
145, ILB
Kyle Knox
1.
OLB
Junior Galette
285, OLB
Parys Haralson
137, OLB
Kasim Edebali
46.
Key stats:
Galette 18 tackles, 3 sacks; Lofton 40 tackles; Hawthorne 23 tackles; Humber 11 tackles; Haralson 8 tackles; Edebali 2 tackles.
Galette
My take:
I never know where to list Galette in these things, since he essentially plays defensive end. But I'll keep him here since he's listed as an outside linebacker -- and since he's actually playing more as a true 3-4 outside linebacker at times this season. That part of Galette's game has been up and down (like the rest of the defense, he's struggled at times in the open field). But he has remained decent as a pass-rusher.
Galette hasn't been as consistently disruptive as last season, but he has certainly been the Saints' best pass-rusher. He made the biggest defensive play of the season with his safety in Week 5 against Tampa Bay, and he almost made another one but couldn't hang on to a potential interception. If that performance is a sign of things to come, the Saints will be in better shape going forward.
Lofton
Lofton has also been off to a very good start -- probably the best stretch of his three-year tenure with the Saints. He was the MVP of the Saints' first victory of the season against Minnesota. What has especially stood out with Lofton is how often he's made some aggressive, powerful hits at the line of scrimmage or behind the line of scrimmage.
Haralson has also had some nice moments while playing a lot more often than he did last season. Hawthorne and Humber have been more inconsistent, though, when it comes to tackling and open-field angles. And every linebacker, including Lofton, is just average in pass coverage.
The Saints' run defense hit rock bottom in Week 4 against Dallas and
DeMarco Murray
. But they responded great with a borderline-dominant performance against Tampa Bay's run game in Week 5.
ESPN scouting Insider Matt Williamson's take:
"I think Galette's been good. I think (the other linebackers) are just a bunch of guys. I don't see big qualities there. It wouldn't blow me away if they used an early-round pick on an athletic, coverage second-level defender next year, somebody that can really run in the dome. ... I think Lofton's a good player. I don't think he's special, I don't think he's a Pro Bowler, but I think he's an above-average linebacker. I think their linebackers are OK. I think you're fine if your D-line is playing like it did last year and the secondary is playing up to their capabilities. But when things aren't going well, those guys look pretty average."
September, 30, 2014
Sep 30
5:30
PM ET
What's wrong with the
New Orleans Saints
defense? Depends on which game you watch.
This time their run defense was the most glaring issue in a revolving set of problems that have plagued them throughout this season. But it wasn't just the fact that the Saints got gashed by
DeMarco Murray
and the Dallas Cowboys' run game in last Sunday night's 38-17 loss. They got paralyzed by the mere threat of Murray.
The Saints' linebackers and safeties repeatedly got caught in no man's land. Their pass rush wasn't overly aggressive because they kept guys hanging back to guard against the run -- which ultimately didn't work anyway. At the same time, the Saints' coverage suffered in the middle of the field because they were burned by play-action passes.
The good news is that the Saints won't face many running backs with Murray's combination of power and speed this season. The bad news is that they keep finding different ways to lose games.
[+] Enlarge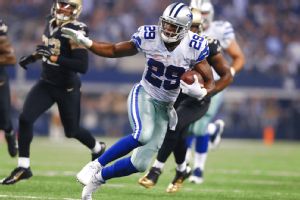 Matthew Emmons/USA TODAY SportsDeMarco Murray rushed 24 times for 149 yards and two touchdowns against the Saints.
Here are more observations after watching the tape:
Murray overwhelming:
Murray definitely gets his share of credit for churning out 149 yards and two touchdowns. Once he got a head of steam, he powered through some guys (even stout middle linebacker
Curtis Lofton
on one occasion). Other times, Murray's speed burned guys who took bad angles.
The low point might have been Murray's 22-yard run in the second quarter, where he came up the middle, powered through Lofton while Lofton was coming off of a partial block, then kept running as linebacker
Ramon Humber
and safety
Rafael Bush
also failed to bring him down.
Murray's speed burned the Saints on both of his touchdowns. On his 28-yarder in the third quarter, Murray started running left but made a sharp cut inside while Humber went wide. Then he sped past Lofton, who was trying to spin away from a block. And he made safety
Jairus Byrd
miss in the open field toward the end of the run. … Byrd also took too shallow of an angle on Murray's 15-yard TD run in the first half.
The Cowboys' run blocking was outstanding, with Murray getting out wide into open space a lot rather than plowing up the middle. Backup running back
Joseph Randle
also broke off a 14-yard gain late in the third quarter, aided by a missed tackle by safety Kenny Vaccaro.
Missed tackles:
This was a repeat violation for the Saints, who were also plagued by missed tackles in Week 1. They had at least six blatant misses (one each by Vaccaro, Byrd, Lofton, Humber,
Junior Galette
and
Corey White
). And they had several others that would have been more challenging stops but still would be counted as misses.
Pass-rush problems:
I can't remember seeing many games where Galette and defensive end
Cameron Jordan
were so ineffective. They barely even got any hurries on quarterback
Tony Romo
. To be fair, Romo didn't stand in the pocket all day picking the Saints apart deep. But he was rarely harassed, and one of the few times he did get flushed, he ran 21 yards to convert a third down.
Cowboys left tackle
Tyron Smith
had a lot to do with that. He beat both Galette and Jordan 1-on-1 a few times. One time, Galette even bounced off Smith and fell to the ground while trying a spin move. Nothing seemed to work for the Saints. One time, they flooded the Cowboys' right side with a zone blitz that included two rushing linebackers, but Murray picked up Humber. Another time they tried stunts on both sides of the line, but everyone got stood up.
The Saints didn't blitz much early in the game. And they started to have some success when they finally did start sending some heavy pressures (including a third-down sack by Vaccaro during a big moment late in the game when the Saints were rallying). But then again, all three of Romo's touchdown passes came against blitzes.
A 23-yard TD pass to
Terrance Williams
in the second quarter and an 18-yarder to
Dez Bryant
in the fourth were almost identical plays against all-out blitzes. Romo made quick, back-shoulder throws to the receivers, who turned and caught them short of the goal line before powering in (Williams against
Brian Dixon
and Bryant against
Keenan Lewis
). Dixon was playing physical coverage, while Lewis gave a small cushion, but neither worked.
No man's land:
There were several examples of the Saints either getting burned by a play-action pass or leaving the middle of the field open with eight men in the box spying Murray. Romo's first 6-yard TD pass to Williams was an example of the latter. Others included passes of 16, 16, 15 and 11).
Some good stuff:
Lewis did a solid job against Bryant. He had one nice pass-break up and had good deep coverage twice when Romo fired that way under pressure. Sometimes the Saints doubled Bryant, but not too often, as he finished with three catches for 44 yards. … The Saints tightened up against the run in a few key moments late in the game. Bush, Byrd and linebacker
Parys Haralson
each got good penetration on run stuffs. … Not sure if this counts as good or bad, but the Saints recognized at the last moment that receiver
Devin Street
was uncovered on a third-and-9 play in the second quarter, and Byrd got there just in time to break up the pass. … Byrd struggled in run support but put some big licks on receivers in the open field.
July, 27, 2014
Jul 27
6:18
PM ET
WHITE SULPHUR SPRINGS, W.Va. -- A daily review of the hot topics coming out of
New Orleans Saints
training camp:
The Saints held their first padded practice -- which always has a bit of that Christmas-morning feel for the linemen. Not surprisingly, no one was more exuberant than linebacker Junior Galette, who made several big plays. The first came just two plays into the first 9-on-7 contact drill, when Galette blew up a run play then trash-talked fullback Erik Lorig by yelling, "Block me!" Right tackle Zach Strief then gave Galette a shove as they walked back to the line. But that was the only time any real feistiness broke out.
Sunday also marked the debut of my favorite individual drill in camp -- 1-on-1 pass-rush. The drill is designed to favor pass-rushers, so it's often a "win" for the blockers just to hold their man at bay. The guys who stood out most to me were Strief (for holding strong against Cameron Jordan), end Akiem Hicks (for his raw power), linebacker Keyunta Dawson (who beat tackle Bryce Harris twice) and end Glenn Foster. But obviously that's a small sample size. … The battles between Strief-Jordan, Jahri Evans-Hicks and Terron Armstead-Galette were all pretty even.
The "old" guys stood out Sunday in a number of the most competitive roster battles: I wrote earlier about how cornerback Champ Bailey made the play of the day. … Quarterback Luke McCown outshined Ryan Griffin. That battle is still wide open, but it was worth pointing out since Griffin has gotten more attention so far. … Kickers Shayne Graham and Derek Dimke both made all their field-goal attempts, but coach Sean Payton gave Graham a vote of confidence by saying he'll be "tough to beat out." … Payton also singled out an intecerption made by backup linebacker Ramon Humber in 7-on-7 drills as "exceptional." … And center Jonathan Goodwin got his first snaps with the first team ahead of Tim Lelito this camp. Then Lelito and McCown fumbled an exchange during team drills.
Payton was right. The Saints don't get bad weather. They had beautiful conditions for most of Sunday's practice, squeezing it in before a downpour started. Everyone got drenched, however, during post-practice interviews.
Receiver Robert Meachem missed practice after his back locked up Sunday morning, but he shouldn't be out long. Meachem tweeted that he went to the hospital to get checked out but hopes to be back on the field soon. Jairus Byrd, John Jenkins, Kenny Stills and Tavon Rooks remained sidelined. And guard Ben Grubbs sat out for part of practice, but he's been getting a lot of scheduled rest throughout the summer.
April, 2, 2014
Apr 2
1:00
PM ET
A look at the
New Orleans Saints
' projected defensive depth chart as it stands today:
DE1 –-
Cameron Jordan
,
Tyrunn Walker
DE2 –-
Akiem Hicks
,
Glenn Foster
NT –-
Brodrick Bunkley
,
John Jenkins
OLB1 –-
Junior Galette
,
Keyunta Dawson
,
Kyle Knox
OLB2 –-
Parys Haralson
,
Victor Butler
,
Rufus Johnson
SILB –-
Curtis Lofton
,
Ramon Humber
WILB –-
David Hawthorne
,
Kevin Reddick
CB1 –-
Keenan Lewis
,
Rod Sweeting
,
A.J. Davis
,
Trevin Wade
CB2 –-
Corey White
,
Patrick Robinson
,
Terrence Frederick
,
Derrius Brooks
SS –-
Kenny Vaccaro
,
Rafael Bush
FS –-
Jairus Byrd
Thoughts:
There aren't too many glaring holes here. I keep ranking cornerback as the Saints' top defensive need because they could use a more proven starter opposite Keenan Lewis. But they obviously have plenty of depth at the position.
Conversely, the Saints don't have much depth at safety. But if they sign a veteran corner such as
Champ Bailey
, they could use him as a pseudo-safety in nickel and dime packages. They could potentially do the same thing with White, who played safety in college.
The one position I really think the Saints need to address at some point in the draft is linebacker. They could use young backups who can play special teams right away and eventually push to replace veterans such as Hawthorne and Haralson.
And as coach Sean Payton said last week, teams are always on the lookout for more pass-rushing help -- though they should be improved in that area with Victor Butler returning from injury and Rufus Johnson having another year to develop.
March, 28, 2014
Mar 28
8:00
AM ET
I broke down several of the most noteworthy nuggets from Sean Payton's media session at the NFL owners meetings throughout the past two days. But there was plenty more from the
New Orleans Saints
coach's hour-long interview. Here are some of the leftovers:
On whether it's tougher to reach the first Super Bowl or to get back again:
"I think they're equally difficult. I think when you win that first one there's that sense of excitement. You kind of caught the chicken proverbially, and then you let it go and you start chasing it again. I think they're both challenging. I know this, though, once you've tasted it and had a chance to experience it, you recognize how special it is and how much it's worth it in the journey.
"You kind of remember it a little bit. You think you do. But this is an entirely different team. It's unique. It's not just us. It's the entire league how quickly in five years how a roster just moves. I don't know what the average attrition is every season. I mentioned earlier there aren't any players on defense now from that team (2009), and there's probably half a dozen left in its entirety. It happens quickly."
(NOTE: He's correct. Only six Saints remain from that team –
Drew Brees
,
Marques Colston
,
Jahri Evans
,
Zach Strief
,
Pierre Thomas
and
Thomas Morstead
. Receiver
Robert Meachem
remains unsigned as a free agent).
[+] Enlarge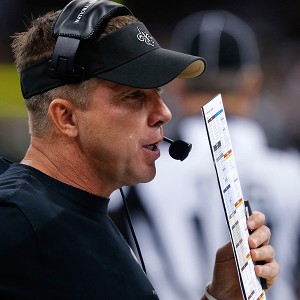 AP Photo/Bill HaberCoach Sean Payton said Rob Ryan's new defensive scheme helped rejuvenate the Saints in 2013.
On the speech given during the meetings by former NFL player Wade Davis, who later came out as gay:
"It was outstanding. Some people have a unique command in a room and he's one of those speakers. I think it's a difficult group to speak to your first time when you look at all of the owners in our league, general managers and head coaches. But he was very confident, very honest. ... It's probably one of the most meaningful or productive portions of this week here."
On former Saints player Jonathan Vilma expressing concerns about how some players might feel about having a gay teammate:
"[Bill] Parcells said it best last year. He said winning teams and winning locker rooms open to players of all diversity. They really do. It can help them win. Their doors are wide open. They tend to push out those players they feel like can't help them win. I mentioned to Troy Vincent after he spoke yesterday to really go back and grab Bill's speech. I really thought it was one of the better Hall of Fame speeches that I've heard. Not just because I'm close with Bill. I thought it was outstanding. As an organization and as a locker room, we look at diversity to include a gay football player. I just know how our locker room is, and it's something we spend time on. The respect of others and the mission statement being winning. And if those things are pointed in the right direction, then the other stuff is not that important really."
On moving training camp to the Greenbrier resort in West Virginia (up until the second preseason game):
"I do like the idea that it's a change. We've been in Jackson [Miss.]; we've been in Oxnard [Calif.]; the team's been to Wisconsin for a number of years. I think the climate is very conducive to training, and the facility that's being built is amazing. The opportunity to have everything right there, two grass fields, artificial surface field, locker rooms, meeting rooms, cafeteria, right across the street from the hotel. … It'll give us a good balance of heat. I don't want to say optimum conditions because it's pretty warm anywhere you're at, it's just a little cooler than the humidity we might get for the full five weeks in Metairie."
On the Saints' track record with small-school draft picks:
"I think players in our league can come from all different shapes and sizes when it comes to school size. They come from the East Coast, the West Coast. There's more that come from the bigger schools than the smaller schools. There's more that come from the SEC than some small conferences. That's just statistically fact. And yet two things: you don't want to bias yourself against a small school player and yet you don't want to create what you think is a small-school gem.
"So the challenges when it comes to evaluating a player like Jahri Evans is, 'Ahhh, that was an amazing block, but who was he blocking and what's that guy doing now?' ... So that process is difficult when one is playing Iowa or Illinois, Michigan and the other one is playing Shippensburg or whoever they play. …
"We've been fortunate with our guys and our roster where we've had a lot of guys from smaller schools, and yet we don't specifically target them. We just acknowledge that they exist and a good football player can come from anywhere."
On re-signing right tackle Zach Strief in free agency:
"Number one, we felt like he had his best season of his career. He's a leader in that room. He's was awfully productive. He probably graded out as high as any right tackle in the league last year. He's a player that our locker room respects greatly. He's smart. There's a physical presence that comes with him. His strength and all of his skill sets, we put a high value and premium [on]. … That was an important sign for us."
On backup linebacker Ramon Humber, whom the Saints re-signed in free agency:
"He probably had in our opinion his best training camp last year. Not just as a special teams player, but he was running and tackling and hitting as well I had seen in a while. He is a good teammate, very good durability and position flexibility. He can run and hit. He'll play in team and sub-packages. He's a guy that's really fit with us and done a nice job."
On the defensive turnaround under Rob Ryan:
"I know our players welcomed the change with open arms. There was that anticipation and excitement of putting in a package that was different. Obviously the year prior stung a lot of guys, hurt a lot of guys. That wasn't just one coach. You have a season like that, and there are a lot of dirty hands. That's just a fact. I think that anticipation of a new defensive package and someone that was added to our organization that I feel like is a real good assistant and someone that works well in the office with his peers and gets along with everyone, is loyal. Those things were important."
March, 20, 2014
Mar 20
4:35
PM ET
The
New Orleans Saints
restructured cornerback
Keenan Lewis
' contract to save some salary-cap space. And they are $3.09 million under the salary cap after all of their latest moves, according to the NFL Players Association.
Lewis did not take a pay cut. He simply converted some of his base salary in 2014 and 2015 into bonus money -- a common procedure in the NFL that allows teams to push the salary-cap costs back into future years.
Lewis
Lewis' base salaries dropped from $3.3 million to $1.1 million in 2014, and from $4.1 million to $1.8 million in 2015.
UPDATED: He received a $4.4 million signing bonus as part of the restructured deal, which essentially replaced the salary. He also added slightly to future roster bonuses. Here's the new year-by-year breakdown, according to ESPN Stats and Information:
Signing bonus: $4.4 million
2014: Base salary $1 million, workout bonus $50,000. Salary-cap cost $3.35 million.
2015: Base salary $1.8 million, roster bonuses $700,000, workout bonus $50,000. Salary-cap cost $4.85 million.
2016: Base salary $4.25 million, roster bonuses $700,000, workout bonus $50,000. Salary-cap cost $7.3 million.
2017: Base salary $4.75 million, roster bonuses $700,000, workout bonus $50,000. Salary-cap cost $7.8 million.
So far, Lewis is the only Saints veteran who has done one of these simple restructures this year. In recent years, the Saints have done them with a number of players to carve out cap space.
It's unclear whether the Saints plan more of them. They could easily push some salary-cap costs back in some of their bigger contracts with players like
Drew Brees
,
Jahri Evans
,
Ben Grubbs
or
Marques Colston
. But perhaps the Saints figure they have already pushed back enough of the cap costs on those deals and wanted to spread it around the roster a little more.
The Saints also have not touched the contract of defensive tackle
Brodrick Bunkley
, who is to make $4.5 million in salary and bonuses this season. That seems awfully high, considering Bunkley was used as a part-time player the past two seasons. It's possible the Saints are still considering asking for a pay cut later in the offseason (like they did with safety
Roman Harper
last year). Or perhaps they envision a bigger role for Bunkley this year after he finished strong last season.
Thomas
Thomas' pay cut:
Running back
Pierre Thomas
, meanwhile, did take a pay cut in 2014 when he signed his new three-year deal with the Saints this month. The details are now available after that three-year, $6.9 million contract was officially processed.
Thomas will now make $2.4 million in salary and bonuses this season instead of $2.9 million. But that $2.4 million is all guaranteed. The Saints saved $1.33 million off this year's salary cap with Thomas' new deal.
Here's the breakdown of Thomas' contract:
Signing bonus: $1.245 million
2014: Base salary $855,000, roster bonus $300,000. Salary-cap cost $1.57 million.
2015: Base salary $2.1 million, workout bonus $50,000. Salary-cap cost $2.565 million.
2016: Base salary $2.2 million, roster bonus $100,000, workout bonus $50,000. Salary-cap cost $2.765 million.
Humber, Morgan deals:
Also, the contract numbers are in on the Saints' new one-year deals with receiver
Joe Morgan
and linebacker
Ramon Humber
. Morgan's deal is for the minimum $495,000 with no bonuses. Humber's deal is worth $795,000, including a $65,000 signing bonus. However, he will only count $635,000 against the Saints' cap as part of the NFL rules regarding veteran salaries on minimum-level deals.
March, 14, 2014
Mar 14
11:15
AM ET
The
New Orleans Saints
announced that they have agreed to a one-year deal with linebacker/special teams ace
Ramon Humber
. Terms have not been disclosed.
Humber, 26, has been one of the Saints' top special teams players since he first arrived in 2010. And he proved to be an asset on defense when they used him more than ever as a backup linebacker last season. Humber started four games, including one in the playoffs. He finished with 29 regular-season tackles. And the Saints credited him with seven tackles during the season-ending playoff loss in Seattle.
Humber (5-foot-11, 232 pounds) has a total of 63 tackles and 1.5 sacks with the Saints. He began his career as an undrafted free agent with the
Indianapolis Colts
in 2009.
March, 5, 2014
Mar 5
8:00
AM ET
The
New Orleans Saints
have 13 players scheduled to become unrestricted free agents on March 11, plus the three players they released last month. Here's a breakdown of their defensive reserves:
LB Will Herring: Age 30. Height/weight: 6-3, 241.
Scouting report: Herring has spent the last three years in New Orleans as a core special teams player and backup linebacker. He was named a special teams captain last year and played more special teams snaps than anyone on the team (81.9 percent). He has never earned consistent playing time on defense during his time with the Saints, though, making a total of three starts with a total of 35 tackles, two interceptions and one forced fumble. Herring spent his first four seasons in Seattle.
Projection: The Saints could bring back Herring in a similar role, since he's been such a valued special teams leader and would probably come at an affordable rate. However, it's possible they could look to get younger at those positions.
LB Ramon Humber: Age 26. Height/weight: 5-11, 232.
Scouting report: Humber's bio is almost an exact replica of Herring's. He has spent the past four years in New Orleans as a backup linebacker and core special teams player. He played the second-most snaps on special teams last year (74.3 percent). And he has made six "spot starts" over the past four years, with a total of 63 tackles, 1.5 sacks and no forced turnovers. He had a career-high 29 tackles last year while starting three games for the Saints. Humber began his career with Indianapolis for a season and a half.
Projection: Humber is even more likely to re-sign with the Saints or find work elsewhere. He looked very solid in his cameo appearances on defense last year – especially as a run defender. Plus, he's still young without too much wear on the tires.
S Jordan Pugh: Age 26. Height/weight: 5-11, 210.
Pugh played in only one game with the Saints last year. They signed him just before their season-ending playoff loss at Seattle to add some special teams help. But he had plenty of NFL experience before that as a solid backup and special teamer with the
Carolina Panthers
and
Washington Redskins
for four years. I could see the Saints inviting him to camp this summer to compete for a similar role.
DE Kenyon Coleman: Age 34. Height/weight: 6-5, 293.
Coleman
plans to retire
after missing all of last season with a torn pectoral muscle.
February, 4, 2014
Feb 4
1:00
PM ET
A position-by-position look at where the
New Orleans Saints
stand heading into the 2014 offseason -- ranked from 1-12 in order of the team's need for upgrades or replacements.
Current depth chart:
Lofton
Curtis Lofton
. Age 27, signed through 2016. 2014 salary and bonuses: $3.2 million. 2014 salary-cap number: $5.2 million.
David Hawthorne
. Age 28, signed through 2016. 2014 salary and bonuses: $2 million. 2014 salary-cap number: $3.51 million.
Parys Haralson
. Age 30, unrestricted free agent.
Jonathan Vilma
. Age 31, unrestricted free agent.
Ramon Humber
. Age 26, unrestricted free agent.
Will Herring
. Age 30, unrestricted free agent.
Kevin Reddick
. Age 24, scheduled to become restricted free agent in 2016. 2014 salary and bonuses: $495,000. 2014 salary-cap number: $496,666.
Analysis:
As I wrote earlier, I broke down the Saints' front seven into three categories (interior linemen, edge rushers and linebackers) since they run a hybrid between a 4-3 and a 3-4. So this is essentially the group of true linebackers who play in space, rather than the pass-rushing linebackers such as
Junior Galette
.
This may not seem like one of the Saints' most glaring needs since Lofton and Hawthorne played so well this past season. But look how thin the list gets behind those two veterans. I think it would be especially helpful for the Saints to look at this group in the draft since they need to inject youth and athleticism -- someone who could rotate into the mix right away and develop into a future starter.
Just imagine how much more potent this defense would be with an outside linebacker like Tampa Bay's
Lavonte David
or Carolina's
Thomas Davis
roaming the flats. And I ranked this list even before Seattle outside linebacker
Malcolm Smith
was named Super Bowl MVP, but it seems especially fitting now.
As for the guys who are under contract, I think the Saints are set with their two starting inside linebackers, Lofton and Hawthorne. Lofton played especially well down the stretch this past season, and he has been a great addition as an every-down middle linebacker, captain and leader of the defense. What a smooth transition he has made since arriving as a free agent in 2012. Hawthorne, on the other hand, struggled when he first arrived in 2012, mostly because of injuries. But he bounced back this past year and played at a high level. Hawthorne's contract could become an issue in 2015, but for now he comes at a good rate.
Reddick will also be back, and I could see him playing a more prominent role after he earned playing time as an undrafted rookie in 2013. He played a lot on special teams and joined the defense in jumbo packages. He could have a future as an inside linebacker if he continues to deliver on his potential.
The two biggest question marks among the unrestricted free agents are Vilma and Haralson. I know the popular opinion is that Vilma will be gone after he missed almost all of last season with a knee injury, and he'll be 32 in the spring. However, if he wants to try and play this summer, the Saints would be the team most likely to give him that opportunity since he's been such a valued member of the organization. Haralson is also coming off of a season-ending pectoral injury, but I could also see him back at a minimal contract after he seemed like such a good veteran fit in a part-time role last year.
Humber and Herring are two of the Saints' most valued special teamers, so they could both be back. Humber showed promise as a backup middle linebacker in the summer, as well, so his versatility is valuable.
December, 27, 2013
12/27/13
8:00
AM ET
The 2014 Pro Bowl rosters will be announced tonight. Remember, this is the first year under the new format in which the top players are selected, regardless of which conference they play in.
Here's a look at which
New Orleans Saints
I think will be invited -- and which ones I think should be invited.
The no-brainers:
TE Jimmy Graham.
I listed Graham first since he's the one player on the Saints who is clearly the best in the NFL at his position. He has 15 touchdown receptions -- three more than any player in the NFL, including wide receivers. And he leads all tight ends with 81 catches and 1,144 yards.

QB Drew Brees.
This needs no explanation. But it's worth pointing out that Brees' season has been even better than people probably realize (since these last two weeks have been so disappointing). He is on pace for 5,100 yards, 37 touchdowns, 13 interceptions, a completion percentage of 68.2 and a passer rating of 101.8. Every one of those numbers would be the third best of his eight-year tenure with the Saints.
Should be in (and probably will be):
DE Cameron Jordan.
Jordan ranks fourth in the NFL with 12.5 sacks, and he is arguably the MVP of the Saints' revamped defense. The only possible hurdle for Jordan is that the defensive end position is filled with so many big-name players. But it seems like Jordan has gotten a lot of well-deserved national recognition throughout the year. He should earn his first Pro Bowl invite in his third NFL season.
Should be in (but might not make it):
CB Keenan Lewis.
I think Lewis has been every bit as valuable as Jordan this year to the Saints' defense. Unfortunately, he hasn't received as much national attention -- probably because he only has three interceptions. And he's stuck in a position group with a lot of big-name players.
I can't believe many of them are playing better than Lewis, though. The fifth-year pro has been outstanding as a No. 1 corner who gets matched up on a weekly basis against the opponent's No. 1 receiver in man coverage. You can count on one hand the number of deep balls or touchdowns he's given up this year. And his arrival in free agency is the main reason why the Saints rank No. 2 in the NFL in pass defense -- a stunning turnaround from last year, when they ranked 31st.
Close calls:
P Thomas Morstead.
Morstead finally broke through to make his first Pro Bowl last year, which gives him a huge leg up (get it?) on the competition from a name recognition standpoint. His numbers are slightly down from last year, but he still ranks third in the league in net punting average.
G Jahri Evans and G Ben Grubbs.
Two other guys who could get a boost based on name recognition. They aren't having their best seasons -- but a down year for them is still better than many around the league. The Saints' run game has been inconsistent, but both guards have been strong in pass protection for a team that ranks second in the NFL in passing yards. Evans has bounced back strong after battling injuries early in the season.
OLB Junior Galette.
Galette has been another breakout player for the Saints' revamped defense with 10 sacks (tied for 14th in the NFL). Galette (a speed rusher) and Jordan (a power rusher) have worked in sync to give the Saints a pass rush we haven't seen in years. But Galette seems to be in the same boat as Lewis, as far as the national attention goes. And this is yet another position group loaded with big-name candidates.
Long shots:
S Kenny Vaccaro.
The Saints' rookie standout has gotten a lot of national recognition, but he was probably a long shot for the Pro Bowl even before suffering a season-ending ankle injury last week. Only four safeties will make the roster, and Vaccaro doesn't have any numbers that jump off the page.
ILB Curtis Lofton.
Lofton does have a big number that helps his case -- he's tied for 12th in the league with 119 tackles. He's also well-known and respected around the league as a guy who's been on the verge of the Pro Bowl throughout his six-year career. The Saints' defensive turnaround could help, but there are only four inside linebacker spots on the roster.
RT Zach Strief.
He'd have a better chance if there was a specific place for right tackles, since left tackles get so much more notoriety. But the stat service Pro Football Focus has been giving Strief some love this year, which could help.
FB Jed Collins.
He does a little bit of everything for one of the league's best offenses, and he's earned a solid reputation in recent years.
DE/DT Akiem Hicks.
Those watching the Saints closely will know how big of a factor he's been in the defense's resurgence as both a pass-rusher and run stuffer. But his profile probably isn't high enough yet.
ST Ramon Humber.
The longtime veteran actually got a little love in the fan voting for the special teams position. And it didn't hurt that he recovered two onside kicks over the past two weeks. But he's probably still a long shot.
November, 12, 2013
11/12/13
6:30
PM ET
Some observations on the
New Orleans Saints
' defense after reviewing the tape of the team's 49-17 victory over the
Dallas Cowboys
in Week 10:
Lewis
Lewis jams Bryant:
Click here for
my extended look
at Saints cornerback
Keenan Lewis
' standout performance against dangerous Dallas receiver
Dez Bryant
– one of the biggest keys to New Orleans' success.
Amoeba stands tall:
The Saints had great success when they rolled out the "amoeba" defensive front that coordinator Rob Ryan likes to use from time to time – with all 11 defenders standing up before the snap. On the two snaps where all 11 men were standing up, the Saints were able to create pressure with just a four-man rush. The first time, outside linebacker
Junior Galette
and end
Glenn Foster
pressured
Tony Romo
into a throwaway on third-and-8. The second time, Foster broke through the line to bat away a pass on first-and-10.
Later, the Saints used a similar formation on two more snaps, with just one player with his hand in the ground. The first time, ends
Cameron Jordan
and
Tom Johnson
forced an intentional-grounding penalty on second-and-10. The second time, Romo threw an incomplete check-down pass, though he wasn't under heavy pressure, on third-and-21.
More heat:
Foster, Johnson and outside linebacker
Parys Haralson
all had sacks in the second half – all of them coming on four-man rushes (the Saints didn't blitz often Sunday). Johnson's was the most impressive individual achievement. He used a spin move to get around right tackle
Doug Free
on second-and-8. Haralson and end
Keyunta Dawson
both collapsed the pocket on the very next play for Haralson's sack on third-and-18. Foster also got an assist on his sack from Jordan, who flushed Romo out of the pocket on a third-and-9.
In the first quarter, Jordan also forced a holding penalty in the red zone on third-and-6 that was declined after Romo threw incomplete.
'Signature' coverage:
There were plenty of third-down stops in this game, since the Cowboys went 0-for-9 on third down. Another one came in the third quarter, on third-and-5 when cornerback
Jabari Greer
nearly intercepted a pass intended for
Jason Witten
. Greer started on the outside but snuck over to jump the route, and Romo never saw him coming. NBC analyst Cris Collinsworth described the play as "signature Rob Ryan coverage."
White
Humber
Humber, White stand out:
I was repeatedly impressed by linebacker
Ramon Humber
, who played more than usual with starter
David Hawthorne
limited by injury. Humber made two big-time stops on the Cowboys' first two plays – stopping running back
DeMarco Murray
for a 1-yard loss and sticking tight end
James Hanna
in the open field. He later stopped Hanna for a 1-yard loss on a screen pass. And he was part of a wall that stopped Murray for a 1-yard loss, along with defensive linemen
Brodrick Bunkley
and
Akiem Hicks
.
Cornerback
Corey White
also had a nice game. He batted away passes on back-to-back plays in the second quarter. And the Saints trusted him to fill in on coverage against Bryant when Lewis was out for a series in the third quarter.
Big mistakes:
It wasn't a perfect day for the Saints' defense. They gave up three explosive plays that allowed Dallas to score twice.
Early in the game, the Cowboys burned the Saints with the run, including a 35-yard run, a 12-yard run and a 7-yard touchdown run by Murray on the same drive. The 35-yard run was mostly due to great blocking by tight ends Hanna and Witten on the left side. They chipped Jordan and Humber off the line, and then finished with strong blocks against Humber and safety
Kenny Vaccaro
.
The touchdown run (a draw play out of a passing formation) was also well blocked – including a lunging block by Free to stop linebacker
Curtis Lofton
from making a tackle in the backfield. Then linebacker
Will Herring
missed a chance at a tackle after Murray turned the corner. The good news on those runs is that safety
Rafael Bush
made open-field stops on the first two – an improvement after he took some poor angles on
Chris Ivory
's long runs for the
New York Jets
the previous week.
The other two explosive plays were back-to-back passes of 44 and 21 yards in the third quarter. On the first one, Bryant beat Lewis for his only catch of the day by pushing away from Lewis' attempted jam at the line of scrimmage. On the second one, receiver
Terrance Williams
badly burned Greer on a double move to get wide open in the end zone.
Not special:
The Saints had two miscues on special teams. First, linebacker
Kevin Reddick
got away with a shove against
Dwayne Harris
as he was running out of bounds on a kick return that easily could have been called a penalty (it was close, but not worth the risk). Then in the third quarter, the Cowboys recovered a surprise onside kick. Saints safety
Isa Abdul-Quddus
was the first player to the ball, but he overran it. Reddick got clobbered by a block, and Herring tried to pounce on the loose ball but couldn't hang on.
October, 14, 2013
10/14/13
4:10
PM ET
The glaring number that stands out most from the New Orleans Saints' Week 6 snap counts is 86. That's the total number of snaps they played on defense in Sunday's 30-27 loss to the
New England Patriots
– way more than they had all season. The previous high was 60.
That's a result of several factors. The Patriots ran a whopping 47 plays in the first half when they put together several long drives, while the Saints offense went three-and-out three times. Then, of course, the Patriots tacked on eight more plays in the final 1:13 in the fourth quarter when they got one last crack at a game-winning hurry-up drive.
The Saints defense actually held up well despite the heavy workload. They held the Patriots out of the end zone on eight straight possessions from the second quarter through that final drive. At times they looked a little gassed when the Patriots broke off some big run gains late in the first half. But they rallied well in the second half and gave the Saints an excellent chance to pull off a come-from-behind victory.
It was that 86
th
snap that killed them, though, when Patriots quarterback
Tom Brady
hit receiver
Kenbrell Thompkins
in the back of the end zone for a 17-yard touchdown pass with five seconds remaining.
Here's the Saints' full participation report from Sunday's game, according to the NFL's official stat book, with some of my thoughts below:
Offense (65 snaps)
QB
Drew Brees
65
G
Jahri Evans
65
G
Ben Grubbs
65
C
Brian De La Puente
65
T
Charles Brown
65
T
Bryce Harris
65
WR
Marques Colston
48
TE
Jimmy Graham
45
WR
Kenny Stills
41
RB
Pierre Thomas
34
TE
Benjamin Watson
32
WR
Nick Toon
31
RB
Darren Sproles
28
FB
Jed Collins
26
WR
Robert Meachem
21
TE
Josh Hill
8
RB
Khiry Robinson
8
RB
Travaris Cadet
3
Thoughts:
Those were actually the first three offensive snaps of the season for Cadet – and he made the most of them. The second-year running back scored his first career touchdown on a 3-yard pass in the first quarter. … Second-year right tackle Bryce Harris also seemed to hold up well as a replacement for injured starter
Zach Strief
. I'll take a closer look at Harris when I do my film review in the coming days. But I don't remember him ever being beaten noticeably during the game and thought he held up well when I made a point to watch him specifically at times.
Defense (86 snaps)
LB
Curtis Lofton
86
S
Malcolm Jenkins
86
S
Kenny Vaccaro
86
CB
Jabari Greer
84
CB
Keenan Lewis
80
OLB
Junior Galette
74
DE
Cameron Jordan
73
LB
David Hawthorne
72
FS
Rafael Bush
62
DE
Akiem Hicks
49
LB
Ramon Humber
48
DE
Glenn Foster
36
OLB
Parys Haralson
24
DE
Tom Johnson
20
DT
John Jenkins
19
CB
Corey White
15
DE
Keyunta Dawson
11
LB
Kevin Reddick
7
DT
Brodrick Bunkley
7
CB
Chris Carr
4
LB
Will Herring
2
Thoughts:
The Saints used their linebacking corps way more than ever in this game, often featuring a 3-3 front. Inside linebacker Ramon Humber, in particular, played a ton of snaps (48). He responded with four tackles, a half-sack and two quarterback hurries. ... Outside linebacker Parys Haralson (24) also played more than usual, in part because the Saints left fellow OLB
Martez Wilson
inactive. Meanwhile, the nose tackles didn't play nearly as much in this game (John Jenkins, 19 snaps, Brodrick Bunkley, 7). … Newly signed veteran end Keyunta Dawson got thrown right into the mix with 11 snaps – mostly because starter Cameron Jordan went down briefly with an unspecified leg injury. I noticed Dawson bringing pressure during Malcolm Jenkins' sack on one blitz.