Plenty of great questions this week. A sampling: 
There was a time in New York Jets history when one of the biggest power brokers was agent Leigh Steinberg. In the 1980s and 1990s, he represented the likes of Ken O'Brien, Tony Eason, Dave Cadigan, Browning Nagle and Neil O'Donnell.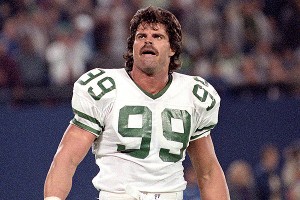 FLORHAM PARK, N.J. — Mark Gastineau, who will be inducted Monday night into the Jets Ring of Honor along with Wesley Walker, spoke on Friday afternoon about the years since he retired from football.