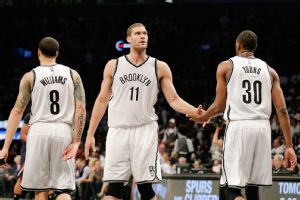 Nets GM Billy King said Wednesday his team's No. 1 priority heading into the offseason is retaining Brook Lopez and Thaddeus Young and then building around them.
Is Deron Williams' tenure in Brooklyn over? The time may be right for a fresh start on both sides, Mike Mazzeo writes.
The NBA commissioner also discussed reforming the division system and the issue of coaches resting healthy players.
With their season complete, the Nets face a ton of uncertainty heading into the offseason.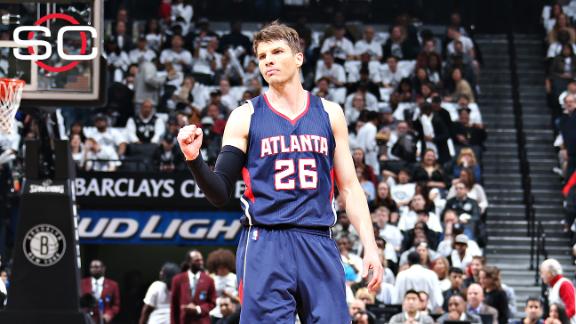 A day after the Brooklyn Nets were eliminated from the playoffs, head coach Lionel Hollins admitted point guard Deron Williams is no longer a franchise player.
After an early playoff exit, the highest payroll in the league once again couldn't save the Nets. They need to change the way they operate.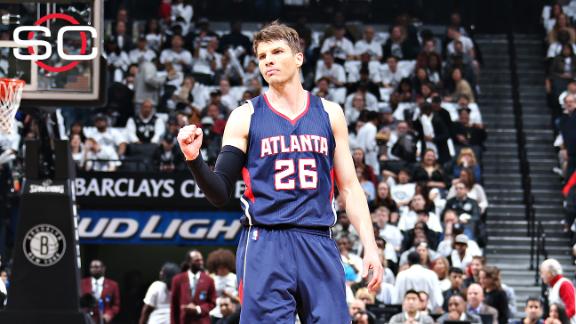 Paul Millsap had 25 points, nine rebounds and six assists, and the Atlanta Hawks finally finished off the Brooklyn Nets in six games, advancing to the Eastern Conference semifinals.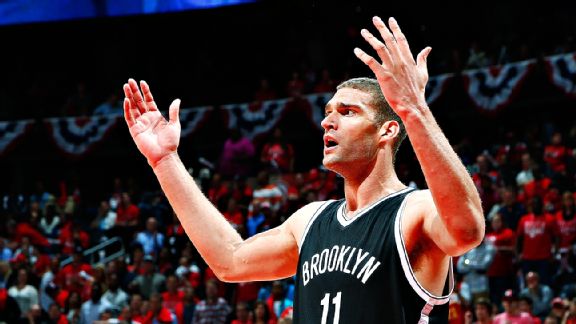 Kevin Pelton looks at how the Brooklyn Nets could reload their roster for 2015-16.