No mo' 'fro.
Nets center Brook Lopez got a haircut Tuesday at the Dream Team Barber Shop in Brooklyn.
Lopez was accompanied by 10 boys from the Navy Yard Boys & Girls Clubhouse, who also received haircuts.
The 24-year-old had been sporting an unruly Afro during the offseason. But as you can tell by the pictures, that's gone now.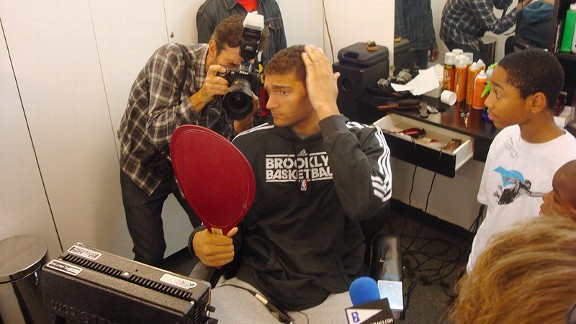 Courtesy of Brooklyn Nets
... and after.