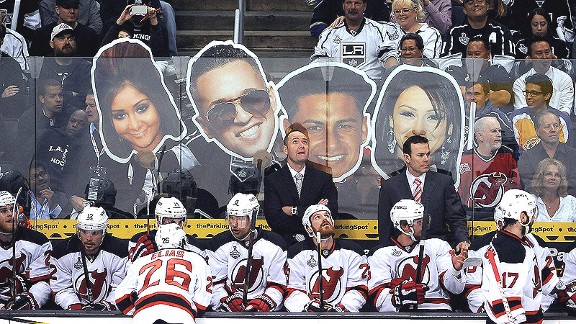 Noah Graham/NHLI/Getty Images
How original.
The Kings' mascot pulled out fatheads featuring "Jersey Shore" cast members and began "beating the beat" with them behind the Devils' bench during Game 3 of the Stanley Cup finals.
The Kings' official account tweeted the taunt, "Gym, Tan, Lose Game Three" with a link to the video.
The Devils now trail the Kings 3-0 in the series.