Does Stephen A. Smith believe the Jeremy Lin hype? Watch and listen to find out.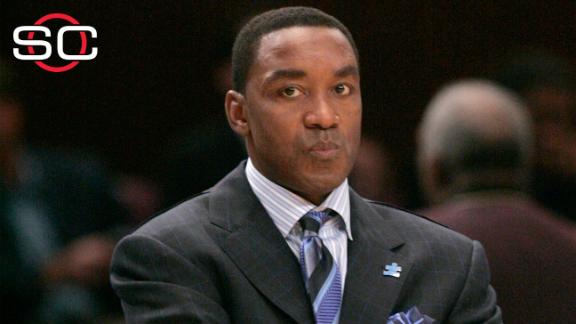 Isiah Thomas is returning to New York basketball as president of the Liberty, despite a checkered reign with the Knicks that ended ignominiously.
The NBA commissioner also discussed reforming the division system and the issue of coaches resting healthy players.
One hat in the star forward's collection means a little more to the player -- and to the man behind it.
Rockets leaning on veteran guards Jason Terry and Pablo Prigioni during their postseason run.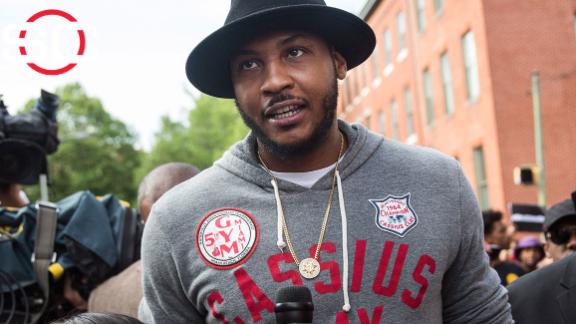 Carmelo Anthony marches with protestors in his native Baltimore on Thursday.
If New York lands the No. 1 pick in the draft, Karl Anthony-Towns would be its top choice right now.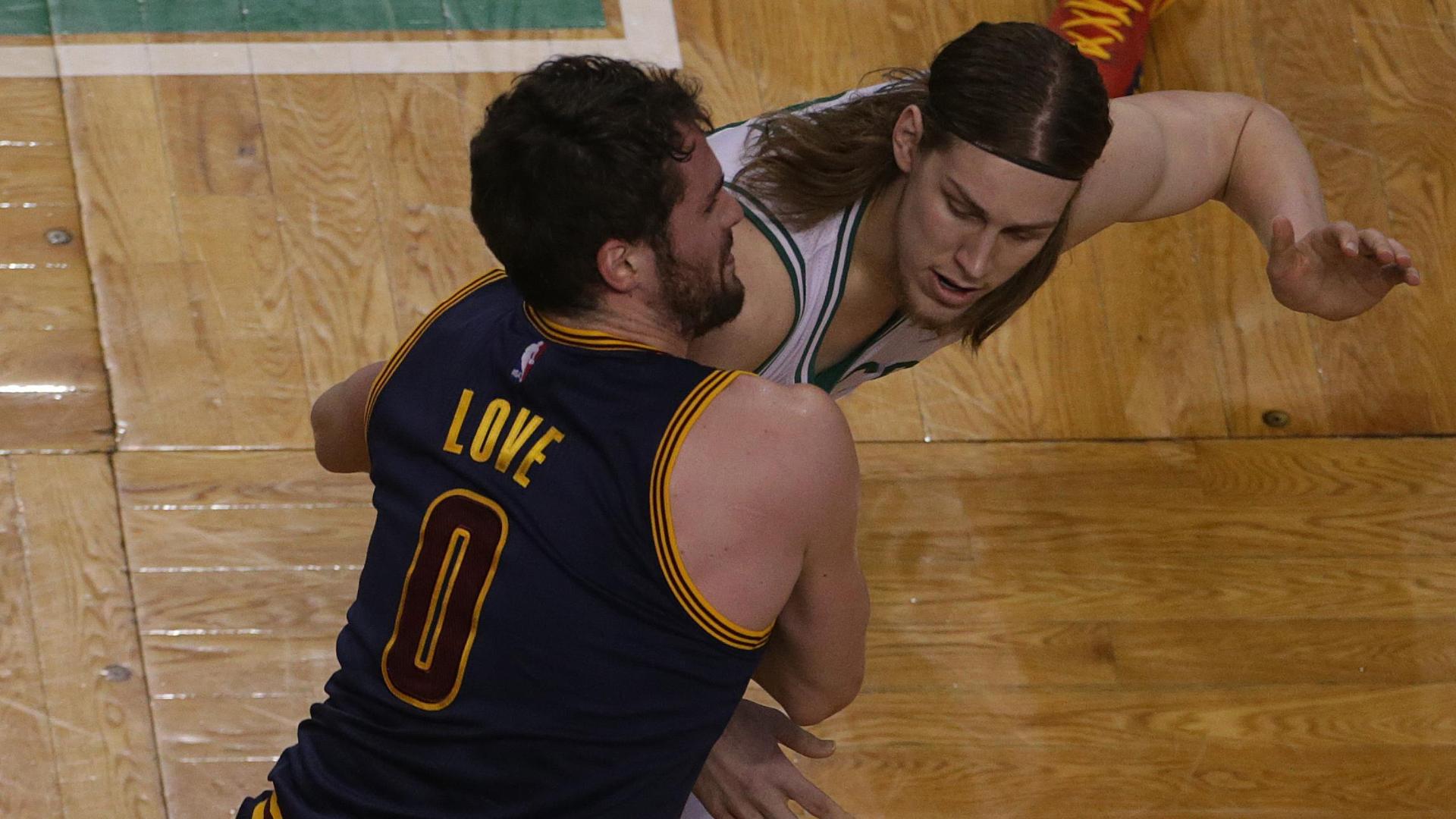 Kevin Love has played his last game for the Cleveland Cavaliers this season. The question for him now is whether he has played his last game ever for the team.
Carmelo Anthony, who spent much of his childhood in Baltimore, also offered perspective on the recent violence.
Free agent Andrea Bargnani says he's happy with the Knicks, but will he be playing in New York next season?
Jose Calderon is confident that he can bounce back next season, but a segment of New York Knicks fans don't see that happening. Seventy-six percent of the more than 2,100 readers who voted in ESPN New York's Take 'Em/Trash 'Em season-ending poll would like to see Calderon shipped out in the offseason.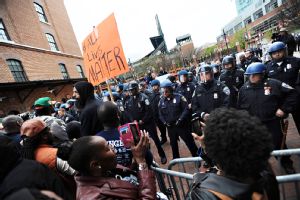 Ray Lewis and Carmelo Anthony, two of Baltimore's most recognizable athletes, took to social media to share their thoughts on the violence in the city.
Can Carmelo Anthony become the vocal leader the Knicks need? His former teammate says New York's star just isn't wired that way.
9d
ESPN Stats & Information
The Cavaliers complete a first-round series sweep after winning a heated battle in Boston over the Celtics.