20h
ESPN Stats & Information
The New York Knicks rank 15th of 333 international teams surveyed in an ESPN/SportingIntelligence report revealing the sports franchises that spend the most on their players.
As the Knicks look to rebuild through the draft and free agency, a few offseason moves could give them even more wiggle room, writes Ian Begley.
Phil Jackson tweets that departed players needed to find a "comfort zone." He also tweeted his opposition to the way some teams use the 3-point shot.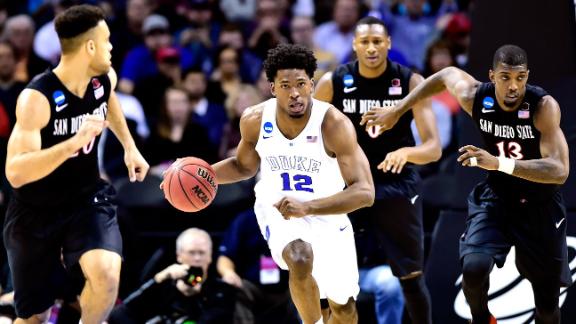 The Knicks are said to be enamored of the former Duke wing man in the upcoming draft, with defense being one of his major attractions.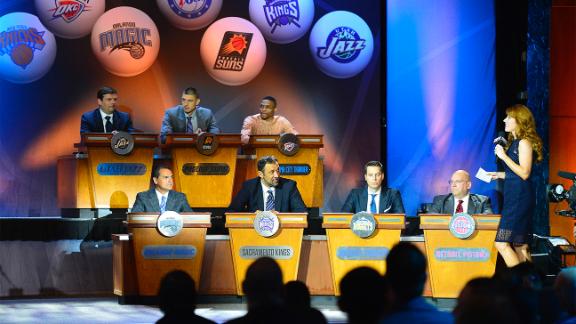 If the Lakers don't pick a big man at No. 2 in the draft, is the door open for the Knicks to get either Jahlil Okafor or Karl-Anthony Towns at No. 4?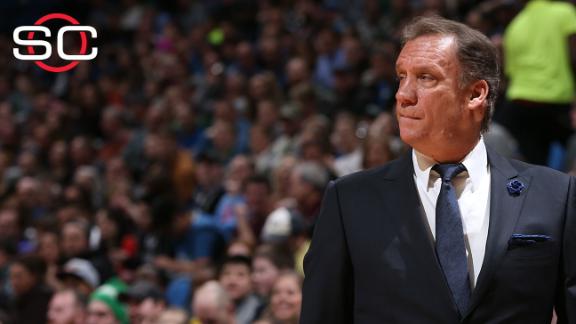 5d
Chad Ford and Kevin Pelton
Chad Ford and Kevin Pelton debate which players the top four teams in the 2015 NBA draft should take. Should Minnesota take Karl-Anthony Towns No. 1 overall?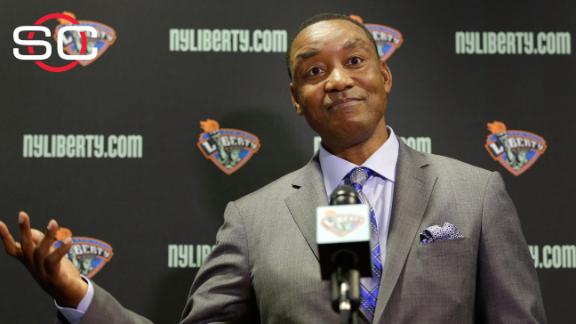 The new president of the WNBA's New York Liberty would not rule out a role in the NBA someday. "You never know where you're going to end up," he said.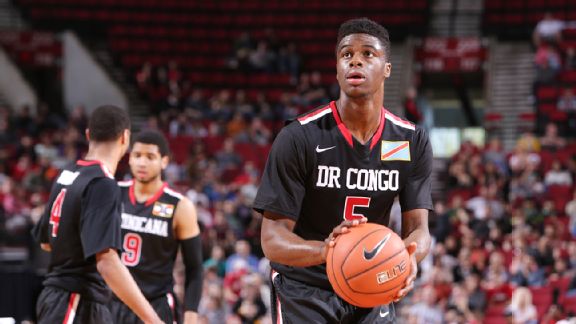 After a disappointing NBA draft lottery that left the New York Knicks with the No. 4 pick, Brad Doolittle lays out a five-point plan for a successful offseason for Phil Jackson & Co.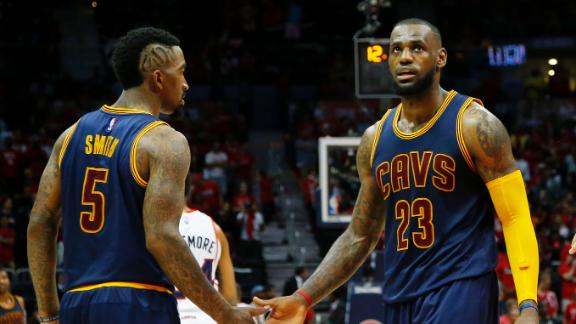 The Cavs' willingness to wade into the uncertainly of J.R. Smith has a winning look at the moment -- and this is a pretty big moment.
Two draft experts provide a scouting report on the popular choice for the Knicks with the fourth pick, guard Emmanuel Mudiay.
At the NBA Draft Lottery, franchises become winners for losing. How fair is this system?
With the fourth pick in the NBA Draft, New York will likely miss out on the player it most coveted.
Steve Mills says the Knicks knew they would get a good player from 1-5, but insists they will consider all options, including trading the pick.