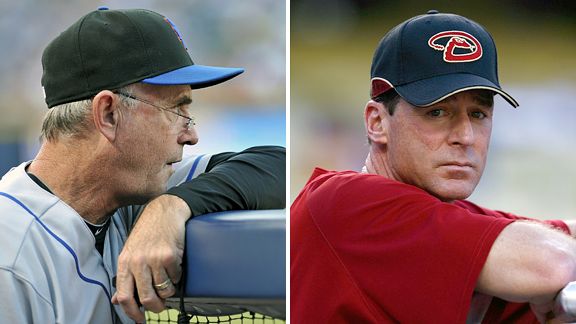 AP Photo/Getty Images
Dave Jauss (left) and Bob Melvin will interview for the Mets' managerial job on Thursday.
The Mets will kick off the managerial interview process Thursday when in-house candidates Bob Melvin and Dave Jauss are in New York.
Melvin, the former Mariners and Diamondbacks manager, was a scout for the Mets this past season. Jauss served as Jerry Manuel's bench coach.
Read the full news story here.
Also, read about Jauss' famous father in a blog entry from September.