Terry Collins joins Adam Rubin in Port St. Lucie, Fla., as camp opens on a voluntary basis.
Sunday's New York Mets Daily Briefing talks about the low-scoring nature of Mets-Nationals games.
Because of the Washington Nationals' starting pitching depth, the New York Mets Terry Collins said he expects more games like Saturday's 1-0 decision.
Jared King helped lift the Binghamton Mets to their sixth straight victory.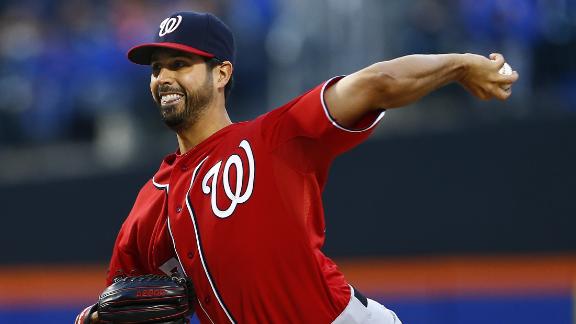 Gio Gonzalez held the Mets scoreless as New York lost its sixth game out of the last nine.
Giants executive Brian Sabean could be scouting the New York Mets' Daniel Murphy with the Giants potentially seeking an upgrade at third base.
Here are the lineups as the New York Mets face the Washington Nationals at 7:10 p.m. ET on Saturday at Citi Field.
The New York Mets beat the Washington Nationals only four times in 19 tries in 2014.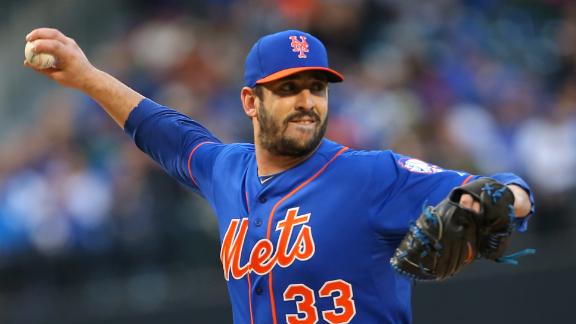 1d
Jerry Crasnick, ESPN.com MLB senior writer
It was billed as the Matt Harvey-Max Scherzer show, but Harvey stole the spotlight with seven shutout innings and his fifth victory in five starts.
The B-Mets scored two runs in the sixth inning to rally past the Fisher Cats and earn their fifth straight win.
Rapid Reaction from the New York Mets' 4-0 victory over the Washington Nationals on Friday.
New York Mets minor league pitcher Steven Matz is the "real deal", according to Matz's Triple-A opponents.
Puello, out with a back injury, could be cleared to return to baseball activities soon and likely will have to pass through waivers.
Despite making errors on routine grounders this week and six errors in April, the Mets have no plans to revisit Flores' hold on the job.