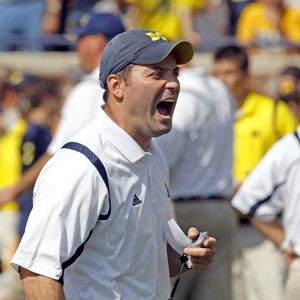 Icon SMI
Mike Barwis, University of Michigan director of strength and conditioning.
Mike Barwis, the director of strength and conditioning for the University of Michigan, tweeted today that he is in New York for the day consulting with the Mets.
You can read Barwis' bio on his web site here. Barwis previously worked at West Virginia University for 14 years.
Sandy Alderson recently said he had yet to hire a new strength and conditioning coach to replace Rick Slate, who was not retained. The Mets hope installing the proper protocols will diminish the spate of injuries the organization has endured in recent years.