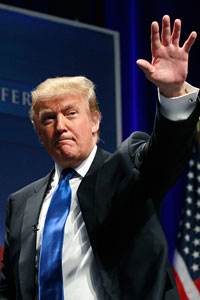 AP Photo/Alex Brandon
Donald Trump
Donald Trump is not interested in buying a minority share of the Mets, but he would consider buying the entire team if it were for sale, he told The New York Times. The Wilpons had reached out to Trump, according to the report.
"If you look at Trump's record, he is only interested in things he can control," Trump told the newspaper.
As for a minority share, Trump said he was uninterested.
"The Wilpons are friends of mine, and I really hope it works out great for them," he said. "But if anything doesn't work out for them, I'd be interested in the team."