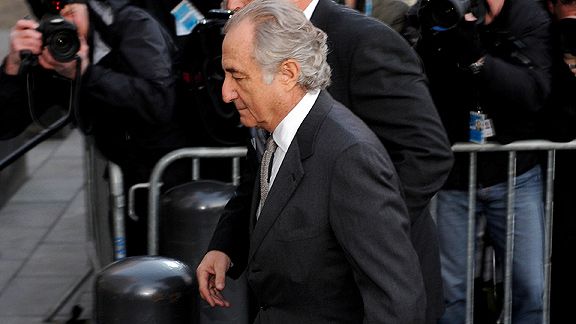 Stan Honda/AFP/Getty Images
Disgraced Wall Street financier Bernard Madoff provided a character reference for the Wilpons and Saul Katz on Tuesday in a prison interview with The New York Times.
In jailhouse conversations with The New York Times, convicted felon Bernard Madoff said the Wilpons "knew nothing" about the Ponzi scheme.
"They knew nothing," Madoff said. "They knew nothing."
Trustee Irving Picard is seeking as much as $1 billion from Mets ownership.
Of course, Picard is seeking $300 million in alleged "fictitious profits," which would not depend upon whether the Wilpons had known. And he is seeking the extra amount based on the assertion the Wilpons "should have known."
Read the news story here.