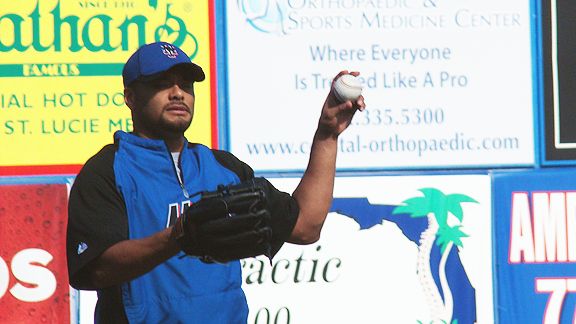 Adam Rubin
Johan Santana quietly plays catch inside the main stadium in Port St. Lucie on Friday morning at a short distance with bullpen catcher Dave Racaniello as rehab coordinator Randy Niemann observes.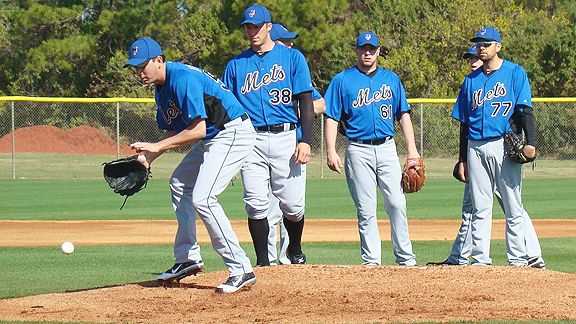 Adam Rubin
Left-handed reliever Mike O'Connor fields a grounder during pitcher fielding drills as teammates look on.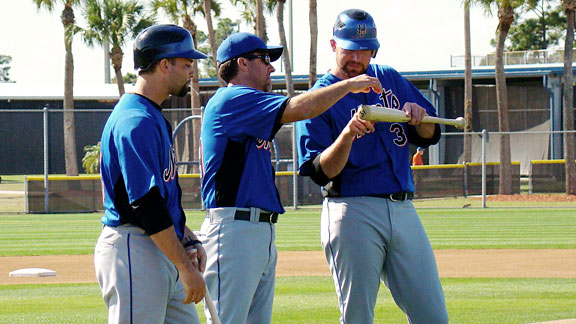 Adam Rubin
Mike Pelfrey examines his bat during bunting drills.