Jose Reyes reacts to Fred Wilpon's comments saying he won't get Carl Crawford money.
Manager Terry Collins addressed the team after Sunday's loss but rejects a suggestion that the Mets are at a "critical" stretch of the season.
Jonathon Niese, despite lasting a season-low 4 2/3 innings in a 9-1 loss to Pittsburgh, insisted his recent difficulties are not health-related.
The Mets sent third-string catcher Johnny Monell to Triple-A Las Vegas and called up infielder Danny Muno.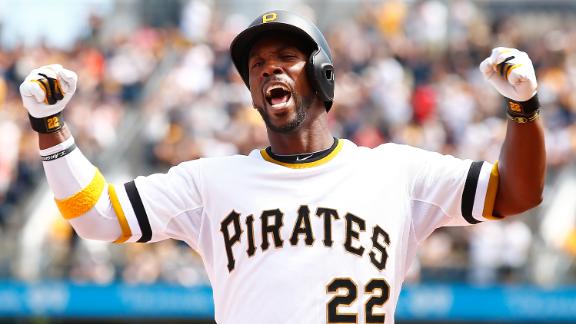 The New York Mets, without Lucas Duda and Juan Lagares, were swept in Pittsburgh for the first time in six years with a 9-1 loss Sunday.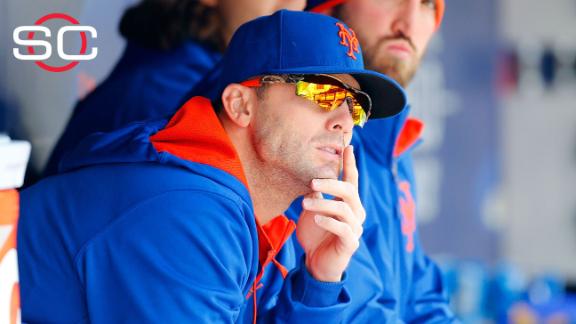 Manager Terry Collins did not downplay a psychological impact to the Mets from learning this weekend that David Wright had suffered a setback.
New York Mets second baseman Dilson Herrera is not returning from the disabled list with a fractured right middle finger any time soon.
Ruben Tejada will get at least a few days to audition as the New York Mets' third baseman.
Dillon Gee will be part of a six-man rotation with the New York Mets, but not quite yet.
The New York Mets will be without two more of their major pieces in Sunday's series finale against the Pittsburgh Pirates.
Here are the lineups for Sunday's 1:35 p.m. ET series finale between the New York Mets and Pittsburgh Pirates at PNC Park.
Sunday's New York Mets Morning Briefing goes back over Matt Harvey's rough outing and looks at David Wright's injury setback.
A look at the Mets' minor-league results.
With Eric Campbell in a slump and David Wright on the disabled list, Ruben Tejada will get a chance to start at third base for the New York Mets.
New York Mets pitcher Matt Harvey allowed a career-high seven runs in a career-low four innings.