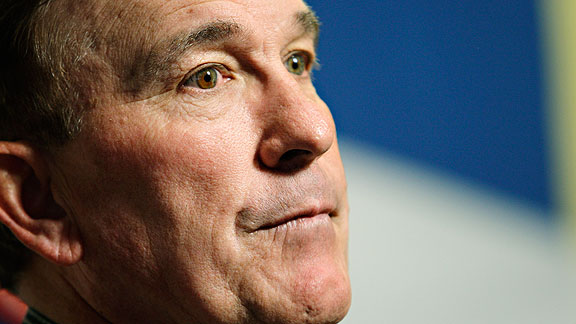 AP Photo/Frank Franklin II
Gary Carter walked two miles Monday and felt great.
Gary Carter's daughter Kimmy Bloemers reported several positive developments in The Kid's fight against malignant brain tumors.
• Carter's MRI has been moved to Aug. 1 to determine the extent to which radiation has eradicated the tumors. The imaging will take place near Carter's Florida home, and he will head to Duke that night or the next day for analysis and consultation.
• Carter's final radiation treatment is Tuesday.
• The Kid walked two miles on Monday. Writes Bloemers: "This is the longest walk since finding out about the cancer. He said to my mom that, 'This is the best I have felt in two months!' Wow, thank you Jesus for giving my dad a great day!"
• Carter experienced cold sores in his throat last week, but that has been improving.
• Carter watched the All-Star Game on television and was touched by a tribute during the seventh inning. Writes Bloemers: "It was extra special because my brother and his best friend Phil were at the game holding signs with dad's name on it. Dad was invited to play in the celebrity softball game again and of course couldn't play this year. Our prayer and hope is that he is out there in 2012!"