Here's a look at Long Beach, L.I., photos on Sunday afternoon, after Hurricane Irene had cleared out.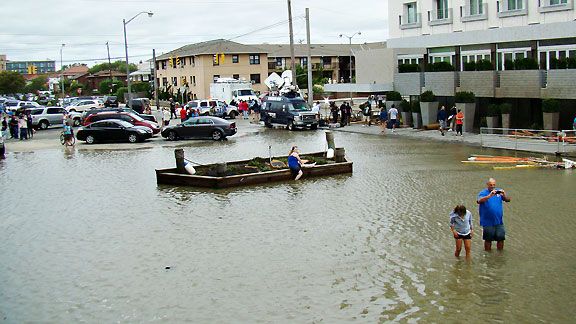 Adam Rubin
The Atlantic Ocean breached spaces between dunes and submerged W. Broadway. Most of the water had receded, but here's the aftermath.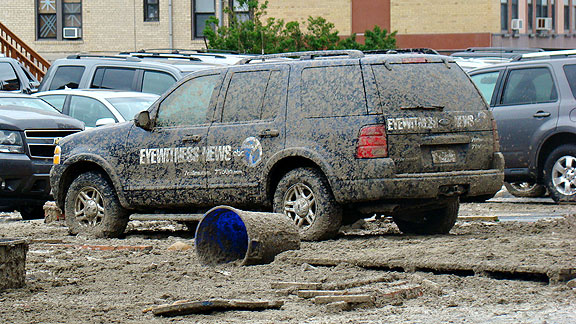 Adam Rubin
An ABC News vehicle, parked a block from the ocean, took the brunt of the storm as water surged onto the street.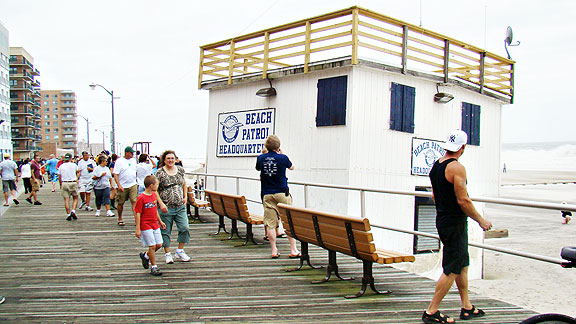 Adam Rubin
The Long Beach beach patrol headquarters got dragged all the way until it hit the boardwalk.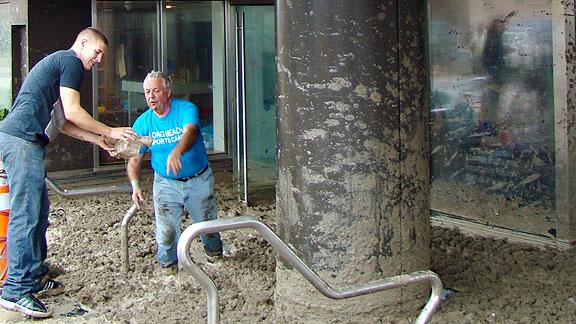 Adam Rubin
Staffers from the oceanfront Allegria Hotel dig out after the water overran the first floor.