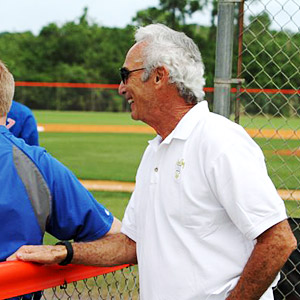 Courtesy Bruce Adler/New York Mets
Sandy Koufax at Mets camp on Thursday.
Hall of Fame left-hander Sandy Koufax made his annual visit to Mets camp.
Koufax did not stay for the Grapefruit League game between the Mets and Marlins, but he did watch a minor league intrasquad game on a back field at the Mets' spring-training complex. That intrasquad game included top prospect Zack Wheeler on the mound.