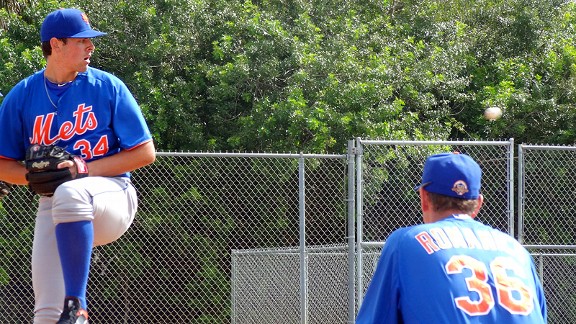 Adam Rubin
Right-hander Michael Fulmer, a supplemental first-round pick last July out of high school in Oklahoma, works with minor league pitching coordinator Ron Romanick on Tuesday morning.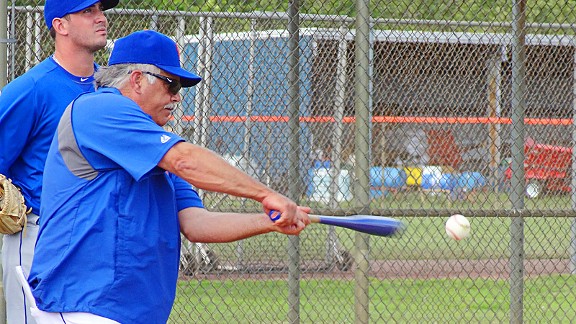 Adam Rubin
Wally Backman hits grounders to infielders. Backman will manage Triple-A Buffalo this season.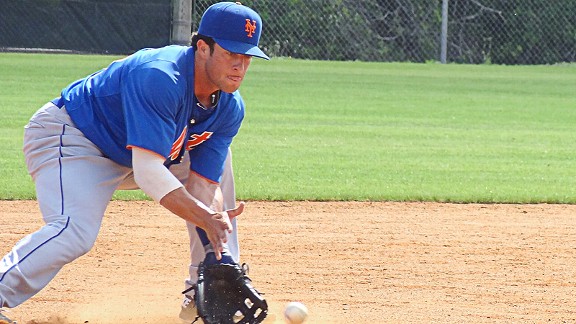 Adam Rubin
Danny Muno, who hit .355 at Brooklyn last season, works on infield drills. Muno is an eighth-round pick out of Fresno State.