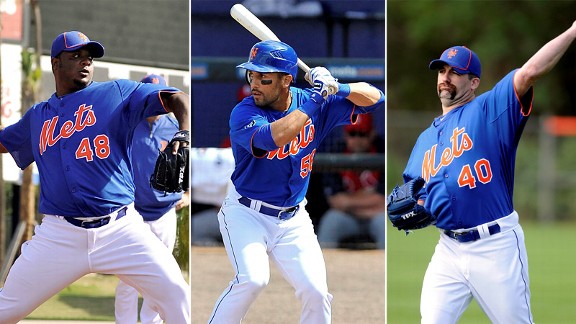 US Presswire
Frank Francisco, Andres Torres and Tim Byrdak all apparently will avoid opening the season on the disabled list.
Tim Byrdak, who underwent March 13 surgery to repair torn meniscus cartilage in his left knee, is scheduled to pitch in today's Grapefruit League game and will break camp with the Mets.
So after all the injury talk in spring training, the Mets will break camp pretty much healthy, with Andres Torres (calf) and Frank Francisco (knee) also ready to be at Citi Field on Opening Day.
The lone DL players are expected to be Pedro Beato (shoulder) and D.J. Carrasco (ankle).