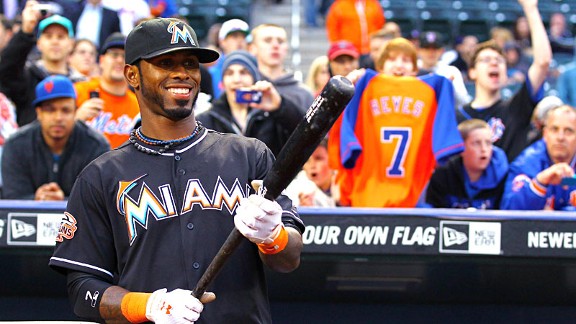 Al Bello/Getty Images
Jose Reyes returned to Citi Field on Tuesday.
Speaking with reporters before Tuesday's series opener, including ESPNNewYork.com's Ian O'Connor, Jose Reyes noted the Mets never made him an offer.
"If they don't make me any offer," Reyes said, "that means they don't want me to play here. That's why I play for another team now."
Read the full news story here.