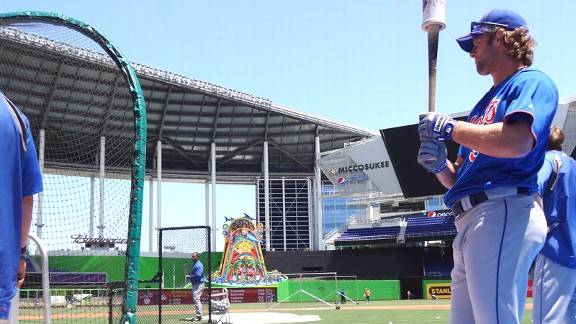 Adam Rubin
Kirk Nieuwenhuis takes early batting practice at new Marlins Park.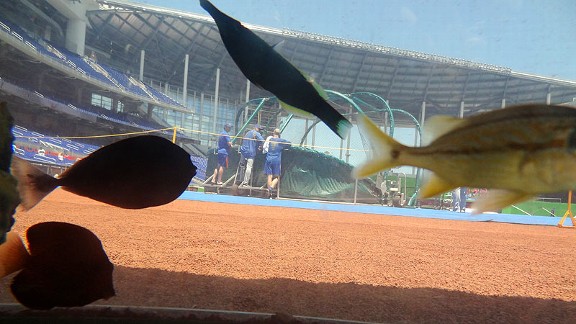 Adam Rubin
Behind home plate is a large fish tank separating fans from the action. Here's a look from the first row, through the tank, at the Mets taking early batting practice.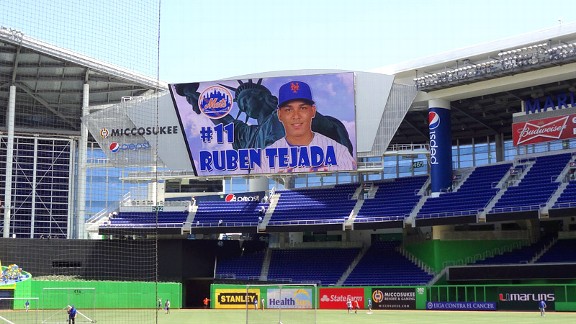 Adam Rubin
Ruben Tejada is on the DL, but he ended up on the scoreboard five hours before game time as Marlins Park staff tested Mets graphics.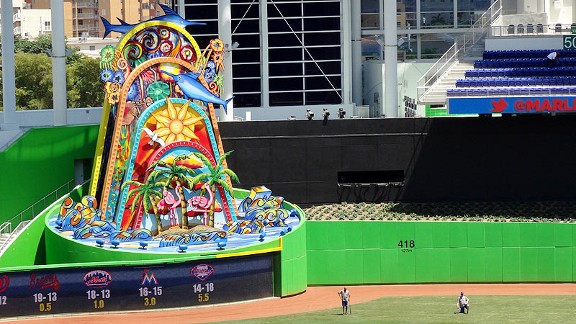 Adam Rubin
Think Citi Field was difficult to hit a homer? Here's a look at gaudy Marlins artwork in center field, plus a massive outfield wall 418 feet from home plate.