For this edition of ICYMI, we talk about the rookies on various MLB teams.
The lineups for Wednesday's game at Citi Field.
6h
ESPN Stats & Information
After hot start, Mets have struggled; Jimenez a surprise for Orioles
Tristan H. Cockcroft and Derek Carty get you ready for daily fantasy baseball by offering advice and answering questions, beginning at 6:15 p.m. ET.
Unheralded right-hander Seth Lugo owns a 1.37 ERA through four starts with Double-A Binghamton this season.
A daily look around the New York Mets beat.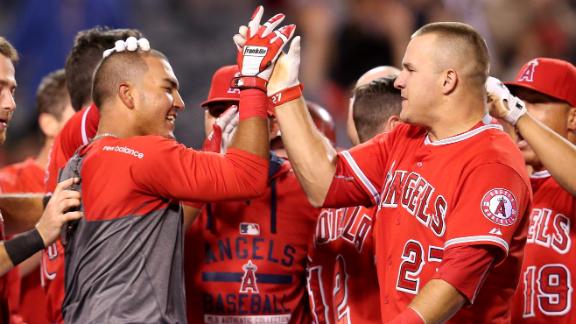 A look at five of the brightest performers on Tuesday night, starting with Angels rookie Carlos Perez hitting a walk-off homer in his MLB debut.
A look around the minor leagues of the New York Mets
Michael Cuddyer calls the range of center fielder Juan Lagares 'unbelieveable'
Bartolo Colon goes at hitters without fear, and if he has a bad game, he just goes out and has a better one the next time out.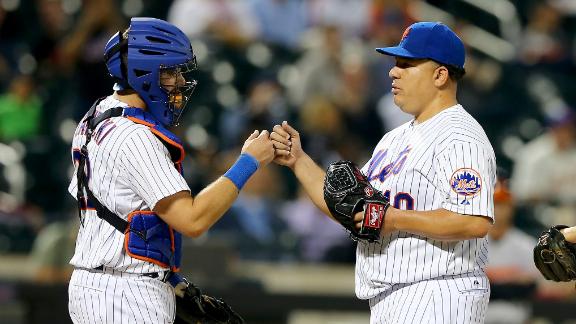 Bartolo Colon got just enough run support in a 3-2 win over the Baltimore Orioles.
The New York Mets sadly but proudly wore NYPD caps for batting practice because another officer was shot and killed in the line of duty.
While David Wright appears optimistic of a quick return, Mets GM Sandy Alderson said the team still doesn't expect him back for at least another week.