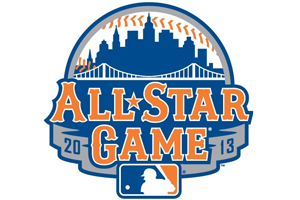 Courtesy of New York Mets
It will not be cheap to attend All-Star events at Citi Field.
One season-ticket holder, who has seats in the Promenade Gold section behind home plate at Citi Field, told ESPNNewYork.com that he received a solicitation from the Mets on Tuesday afternoon to purchase his seats for All-Star week for $799 apiece -- plus a $20 convenience fee. (See seating chart here.)
Those same seats for a regular-season game have an average face value of roughly $36 apiece for a season-ticket holder.
The Mets' All-Star offering does include admission to the July 14 Futures Game and celebrity softball event, July 15 workout and Home Run Derby, a pair of tickets to FanFest at the Jacob Javits Center and an official program in addition to the July 16 All-Star Game seat.
A Major League Baseball official said MLB, in conjunction with the host team, sets the ticket pricing for the event and they split revenue from the game. A Mets official clarified that statement to say the Mets get revenue that covers their expenses for putting on the event -- and that it's not a direct profit-making arrangement for the team (other than if it entices people to buy season tickets to get access to All-Star tickets).
The Kansas City Star reported a strip that provided admission to all All-Star events in K.C. last July ranged from $377 to $1,077.
Currently, season-ticket holders and 40-game-plan holders can purchase All-Star strips. New customers who buy full-season or 40-game plans also will have the right to purchase All-Star strips.
A Mets official said: "As for sales to the general public, that will be determined later and will be subject to remaining inventory. Fans interested in purchasing strips in the future can register for the chance to do so on allstargame.com."