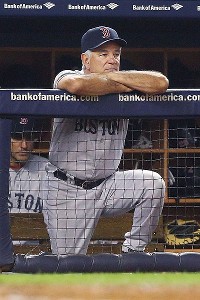 Jim McIsaac/Getty Images
Bobby Valentine could be returning to a role around the Mets.
Former Mets manager Bobby Valentine has received overtures from SNY to become part of its studio telecasts for Mets games, the Daily News reported.
The report stated Valentine's role likely would be limited to important games and capped at roughly 20.
Valentine was fired by the Boston Red Sox after one season.
SNY reportedly is expanding its pregame show to one hour for the upcoming season.