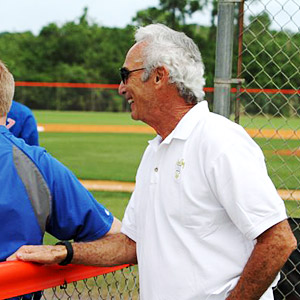 Courtesy Bruce Adler/New York Mets
Sandy Koufax annually had visited Mets camp
PORT ST. LUCIE, Fla. -- Sandy Koufax, a former high school teammate of Fred Wilpon, won't be making his annual spring-training visits to Mets camp.
Koufax has been hired as a special assistant by the Los Angeles Dodgers. He is headed to Arizona on Saturday.
Terry Collins, Guy Conti and their spouses dined with Koufax on Friday.