JUPITER, Fla. -- In an invite-only interview with Miami Marlins media, owner Jeffrey Loria attempted to defuse criticism of the team's offseason dismantling.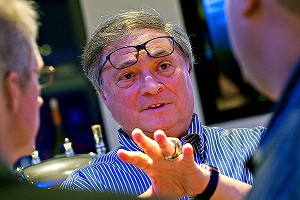 Patrick Farrell/Getty Images
Marlins owner Jeffrey Loria defending the team's fire sale.
"We didn't break up the 1927 Yankees," Loria said, as reported by the Miami Herald. "We broke up a losing ballclub that was going nowhere for two straight years. I'm about winning. I like to win. I love winning. I love Miami. I love this ballclub, and I love what we've done now. Little painful for a lot of people. But no pain no gain. ...
"I have a sense of [the public anger]. I'm sorry we built this amazing ballpark and fans are feeling the way they do. But we did this for a reason. We weren't going anywhere. ... We had to do something swiftly, quickly and bold."