PORT ST. LUCIE, Fla. -- LaTroy Hawkins, who has yet to appear in a game for the Mets, is slated to enter Grapefruit League play during the upcoming week.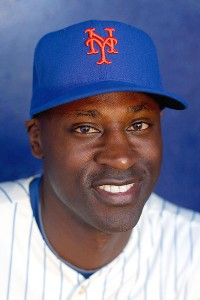 Chris Trotman/Getty Images
LaTroy Hawkins should be in a game within days.
Hawkins, 40, cited the long spring training as the reason he has not been pitching in spring-training games since those started a week ago. He said he will get into games at a date comparable to past spring trainings.
"Spring training really starts this week coming up," Hawkins said. "That's the way I've always done it. The whole extra week we have for the WBC, I don't think I'd go for pitching a week's more games just because the WBC is starting."
Hawkins, a right-handed reliever, went 2-3 with a 3.64 ERA in 48 relief appearances for the Los Angeles Angels last season. In 42 innings, he allowed 45 hits and 13 walks while striking out 23.
Hawkins is on a minor league deal, but is a sound bet to make the team. He said he felt no particular urgency to get into games from the outset to impress his new employer and soldify a spot.
Shaun Marcum similarly has taken a conservative early spring-training approach.
"The faster you go, the more chance you have for hiccups," Hawkins said. "I don't need any hiccups."