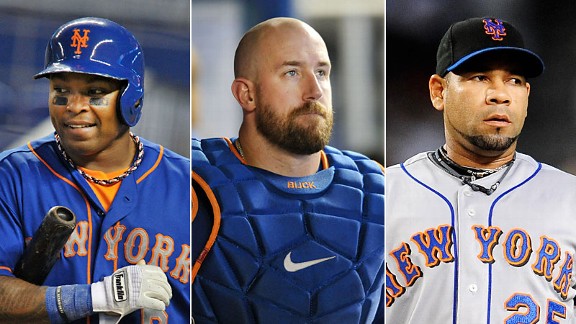 USA TODAY Sports
Marlon Byrd, John Buck and/or Pedro Feliciano may be departing via trade.NEW YORK -- The Mets are involved in multiple trade talks, and there is a high degree of probability at least one deal will be consummated in the next 24 to 48 hours, a source told ESPNNewYork.com.
Trade candidates include Marlon Byrd, John Buck and Pedro Feliciano as well as players who remain under the team's control beyond this season. Byrd has been claimed, which means the Mets can only deal him to that undisclosed team, which is believed to be in the National League.
Read the full news story here.