Joe Camporeale/USA TODAY Sports
Dillon Gee had a breakout season in 2013. How much will that cost the Mets?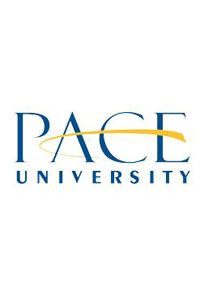 First up, this detailed report from the Pace team on Gee ...
Following a 2012 season shortened by surgery to repair a damaged artery in his pitching shoulder, Dillon Gee rebounded to become one of the league's most successful pitchers. Gee set career highs this past season in games started (32), innings (199), quality starts (16) and strikeouts (142), while also posting his best career ERA for a full season (3.62).
Gee exhibited the qualities of a starting pitcher teams covet: dominance, effectiveness and reliability. Yet while Gee's 2013 season was successful, consistency over a long period remains the key to an elite salary.
This analysis explores how Gee's career performance will impact his salary for the upcoming season as he goes through the arbitration process for the first time.
THE CASE FOR DILLON GEE
Gee's representatives will argue for a high salary by focusing on Gee's 2013 season. They will begin by spinning Gee's rough start to 2013 (2-6 with a 6.34 ERA) by reasonably arguing he needed to re-acclimate to the league after a long layoff due to his 2012 injury. That position will be supported by Gee's success during the remainder of the season.
On May 30, Gee dominated the Yankees, throwing 7 1/3 innings, striking out 12 and retiring the final 20 batters he faced. From that point until the end of the season -- a period that spanned 22 games started and 149 1/3 innings -- Gee won 10 games, tossed 15 quality starts, struck out 105 batters and produced a 2.71 ERA. He earned elite status during that span by ranking fifth in innings, ninth in wins and quality starts, and seventh in ERA.
Gee's camp also will frame his value as a reliable and consistent part of a young Mets rotation. In a year that saw Jonathon Niese miss time due to a partially torn rotator cuff and All-Star Matt Harvey suffer a devastating elbow injury, Gee was the only pitcher to make 32 starts for the Mets. In addition to leading the team in wins and innings, he also finished second on the team in quality starts and strikeouts, thereby consistently putting his team in a position to win. As a first-year arbitration-eligible player, Gee will argue he deserves an elite salary due to his standout performance and unquestioned importance to the Mets.
To argue for that elite salary, Gee's agents will compare him to other starting pitchers who recently went through the arbitration process for the first time and who were handsomely compensated. A comparison between Gee and former Braves pitcher Tommy Hanson, who earned $3.75 million as a first-year arbitration-eligible starting pitcher after 2012, therefore becomes essential.
GEE vs. HANSON
A statistical comparison for the platform seasons (year heading into first arbitration) and careers to that point of Dillon Gee and Tommy Hanson.
That Gee definitively outperformed Hanson in the platform (comparable) season in games started, innings pitched, quality starts, WHIP and batting average against is most persuasive.
Hanson's platform season demonstrated a noticeable and precipitous decline in his overall performance. In 2012, among the 91 pitchers who tossed at least 160 innings, Hanson ranked last in quality starts, 72nd in ERA and 86th in WHIP. Gee will use these facts to his advantage to suggest that despite the fact Hanson did not epitomize a reliable, ace-quality starting pitcher in his most recent performance, he nonetheless earned a significant salary.
A comparison of their respective career stats proves closer and favors Hanson. But because Gee proved dominant in his platform season, he distinguishes himself from Hanson and will argue that he should at least be compensated at an equivalent level.
Doug Fister of the Detroit Tigers, who earned $4.0 million in 2013 after his first arbitration-eligible year, offers a second point of comparison for Gee.
GEE vs. FISTER
A statistical comparison for the platform seasons (year heading into first arbitration) and careers to that point of Dillon Gee and Doug Fister.
In their platform seasons, Gee started and won more games, pitched more innings and recorded more strikeouts. And while Fister made two trips to the DL, Gee remained a reliable and healthy workhorse, even leading his team in games started and innings. In terms of career statistics, while Fister tossed more innings, Gee won three more games while pitching to comparable ERA, WHIP, strikeout and batting average against totals. Logic follows that Gee merits a salary similar to Fister's high level.
Based on the comparisons between Gee, Hanson and Fister, Gee's representatives likely will seek a salary of $3.85 million, recognizing that Hanson and Fister tossed more career innings, but noting Gee's outstanding platform-season performance that placed him on par with both pitchers.
THE CASE FOR THE METS
The Mets will argue against Gee on the basis of inconsistency.
Gee has only spent three full years in the league, and each season has had a different story.
In 2011, although Gee won 13 games, he pitched to a mediocre 4.43 ERA and 1.38 WHIP, tossed only 160 2/3 innings, and struck out only 114 batters. Gee proved average at best down the stretch, pitching to a 5.25 ERA after the All-Star break.
In 2012, Gee similarly began the season, pitching to a 4.85 ERA in March/April and 4.58 ERA in May. While he showed some progress by pitching to a 3.90 ERA in June and 1.93 ERA in two July starts, Gee's season abruptly ended when he required surgery to repair an artery.
Although Gee proved healthy and more effective in 2013, his season was not unblemished. He began the year by pitching to a 2-6 record and 6.34 ERA before May 30. The Mets will respect and appreciate Gee's successful performance for the remainder of the season, but they likely will argue the focused body of work proves just too limited to warrant an elite salary. Gee remains a pitcher without a definitive identity, and certainly not a reliable or dominant ace-quality starter deserving of an elite level salary.
Subsequently, the Mets would argue Gee's statistics and story seem similar to former first-time eligible starters Dallas Braden of the Oakland Athletics (who earned $3.35 million after 2010) and Jair Jurrjens of the Atlanta Braves (who earned $3.3 million, also after 2010).
GEE vs. BRADEN and JURRJENS
A statistical comparison for the platform seasons (year heading into first arbitration) and careers to that point of Dillon Gee, Dallas Braden and Jair Jurrjens.
Gee and Braden's statistics in their platform (first-time arbitration-eligible) seasons prove strikingly similar. Although Gee tossed two more games, Braden approached Gee in wins, while besting him in quality starts, ERA, WHIP and batting average against. Both pitchers ranked among their league's best in their platform seasons, and the Mets will subsequently argue they should be similarly compensated for their similar performance.
As for their careers, once again the players prove similar in the major statistical categories. And when incorporating the fact Braden missed the final portion of the preceding season (2009) due to injury just as Gee, the players' stories prove even more comparable. The Mets will argue Braden sets the baseline level for a player with that storyline. The team likely will conclude that since Gee followed Braden's career path, Gee should be compensated at the same level as Braden with a salary around $3.35 million.
The comparison between Gee and Jurrjens reinforces this conclusion. While Jurrjens did not perform as well when compared to Gee's platform season, Jurrjens still bested Gee in every major statistical category over their respective careers to that date. Despite his mediocre platform season, Jurrjens had started more than 30 games in both of his previous two seasons while pitching to ERAs of 2.60 and 3.68. He also proved the more consistent and reliable pitcher. Although Jurrjens' poor 2010 season certainly impacted his post-arbitration salary, the Mets will argue that he earned his $3.3 million on the merits of his career statistics. Since Jurrjens clearly outperformed Gee in career-to-date performance, the Mets will conclude Gee should not earn more than Jurrjens.
Yet, in recognition of the fact Gee outperformed Jurrjens in their respective platform seasons, but also in light of Jurrjens' superior career totals and Braden's salary, the Mets will seek to limit Gee to a maximum salary of $3.35 million.
PREDICTED RESULT
With Gee likely seeking a salary of approximately $3.85 million and the Mets hoping to limit Gee's salary to approximately $3.35 million, one more relevant player whose salary falls between these two figures becomes necessary to consider: White Sox starter John Danks, who earned $3.45 million after 2009.
GEE vs. DANKS
A statistical comparison for the platform seasons (year heading into first arbitration) and careers to that point of Dillon Gee and John Danks.
As is clear from the chart, Danks and Gee are almost clones in terms of statistical totals in both platform season and career-to-date performance.
In response to Danks, Gee's camp likely will argue Danks' 2009 salary no longer remains an accurate reflection of the current market for first-time eligible pitchers -- that the market has shifted dramatically since that time. Citing Hanson ($3.75 million) and Fister ($4.0 million), both of whom were from the most recent arbitration class, Gee's agents will argue that a higher salary for first-year arbitration pitchers represents the shift from Danks' level and that Gee should be compensated accordingly.
The Mets will counter this argument with the fact that since the date Danks received his salary, no first-time eligible pitcher with fewer than 530 career-to-date innings pitched has received a higher salary than Danks. The Mets will argue that since Gee started 10 fewer games and tossed 32 fewer innings than Danks without outperforming him, Gee should not receive more than Danks' $3.45 million due to Gee's inconsistent performance.
With strong arguments from both Gee and the Mets, this case proves difficult. However, in light of Hanson's high salary despite a mediocre platform season, we predict Gee will be able to prove his remarkable platform season should carry significant weight.
Nonetheless, we estimate Gee will not completely break free from the established "Danks Line" and instead will receive a 2014 salary that falls narrowly above Danks', at $3.55 million.