Salary projection: Ike Davis
November, 13, 2013
11/13/13
9:00
AM ET
Julie Jacobson/Associated PressIke Davis should get a raise despite spending part of 2013 in Triple-A.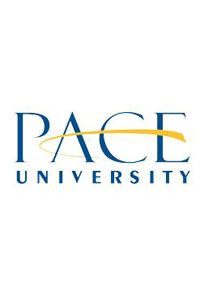 Dan Masi and Jared Hand, representing Pace Law School in White Plains, won the sixth-annual Tulane National Baseball Arbitration Competition in January in New Orleans. This week, along with new additions to the Pace Law arbitration team Pete Naber and Jesse Kantor, they offer their salary predictions for the Mets' high-profile arbitration-eligible players: Dillon Gee, Bobby Parnell, Ike Davis and Daniel Murphy.
The Pace Law arbitration team is using the same methods agents and team officials employ.
On Day 3, here is this detailed report from the Pace team on Davis …


The enigma that is Ike Davis turned in another confusing season in 2013, including a midseason trip to Triple-A Las Vegas.
In July and August, Davis showed encouraging improvement before an oblique strain shut him down for the remainder of the season.
Historically, despite an astoundingly high strikeout rate of 26.8 percent, Davis excels in power (67 career homers) and an ability to get on base (.326 OBP despite a .205 average). Sadly, after a breakout 32-homer, injury-free campaign in 2012, he enters his second year of arbitration eligibility on a sour note.
Not only are injury concerns overshadowing his performance, but more importantly there are questions as to his ability and effectiveness. His unpredictability in the batter's box proves disconcerting for both Davis and the Mets. Any fan can attest that Davis appeared lost at the plate in 2013.
For a player with demonstrated high homer potential, Davis is expected to avoid becoming a non-tender, but he should only see a nominal salary increase. Who will be paying his 2014 salary is another matter, considering a fairly decent chance he gets traded.
THE CASE FOR IKE DAVIS
Davis will argue he is a power hitter with high upside, as evidenced by his incredible second-half surges the past two seasons. While he may have regressed during the 2013 season, he remains a quality first baseman. When he is "on fire," he is among the best in the league. During the final 100 games of 2012, only
Miguel Cabrera
and
Ryan Braun
hit more homers. In August of 2013, Davis' .990 OPS ranked fifth among all first basemen.
Davis will point to comparable players such as
Shin-Soo Choo
($925,000 raise during 2011-12 offseason),
Ryan Roberts
($938,000 raise last offseason) and
Luke Scott
($4.05 million salary for 2010) in order to set his 2014 salary.