Travis d'Arnaud is expected to play in an extended spring training game on Tuesday in hopes of returning to the Mets as soon as early next week.
New York Mets shortstop Wilmer Flores actually rates as an average defender. And we have the ability to explain why that is.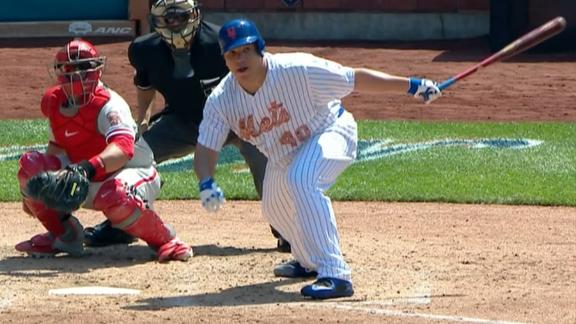 With his league-leading seventh win and second hit of the season on Monday, Bartolo Colon continued to dazzle for the Mets.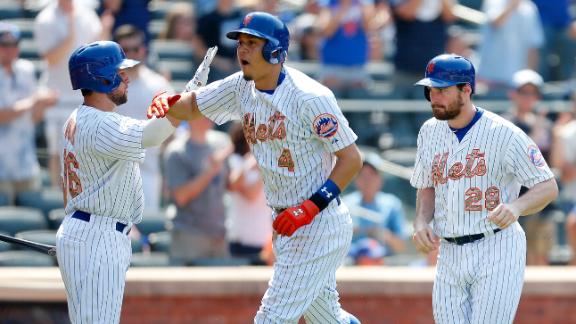 The Mets broke out of an offensive funk, belting three home runs in series-opening victory.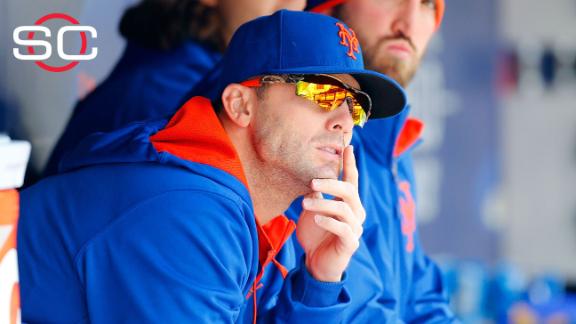 Mets third baseman David Wright has been sent to California to work with the staff of back specialist Dr. Michael Watkins.
Teams to open a three-game set at Citi Field with Bartolo Colon on the mound for New York.
Bartolo Colon will be pitching on his late mother Adriana's birthday when the Mets face the Phillies in a Memorial Day matinee.
Mets manager Terry Collins says Matt Harvey may be dealing with apparent arm fatigue, or what Collins called "dead-arm stuff that happens sometimes."
Colton Plaia had a four-RBI game for the second straight day and Robert Gsellman improved to 6-0 in eight starts for St. Lucie.
Bobby Parnell tossed a scoreless frame for Binghamton in his first rehab appearance with the Double-A club.
The Mets host Philadelphia for a three-game series. Bartolo Colon, Jacob deGrom, and Noah Syndergaard are scheduled to oppose the Phillies.