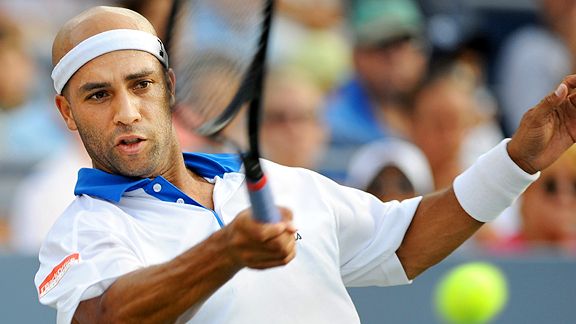 Stan Honda/AFP/Getty Images
Tennis start James Blake, an avid Mets fan, weighed in on his favorite baseball team Thursday at the U.S. Open.
Here's an interesting press conference transcript, starring James Blake at the U.S. Open near Citi Field ...
You have the Mets cap on. Should Manuel go?
"Man, I don't know. I don't want to start a feud with them."
Talk as a fan.
"As a fan, I'd love to see some change because the last couple years have been rough. I like the guys. [Jose] Reyes, [David] Wright, [Carlos] Beltran, [Johan] Santana has had a great year, just such hard luck. He has no run support. I think it might be time for a change. Hopefully they can have a better year next year."
Who do you see as manager?
"I don't know. I'm a tennis player, not a baseball player. I don't know who is the best candidate. But maybe it's time for a change. We'll see."