Sunday, February 17, 2013
Johan Santana returns to mound

---
By Adam Rubin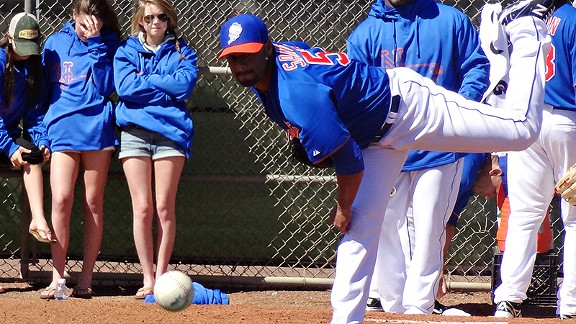 Adam Rubin

Johan Santana throws a 20-pitch session off a mound Sunday afternoon.

PORT ST. LUCIE, Fla. -- Johan Santana threw off a mound Sunday for the first time since his August shutdown. The 20-pitch session to bullpen catcher Dave Racaniello was happily uneventful.

Read the full news story here.


---