Sunday, September 22, 2013
View from Philly: Wheeler is bride-zilla

---
By Adam Rubin

PHILADELPHIA -- With ringleader LaTroy Hawkins in charge, Mets rookies had to dress up as a bridal party in purple dresses for the trip to Cincinnati. Zack Wheeler earned the honor of being the bride.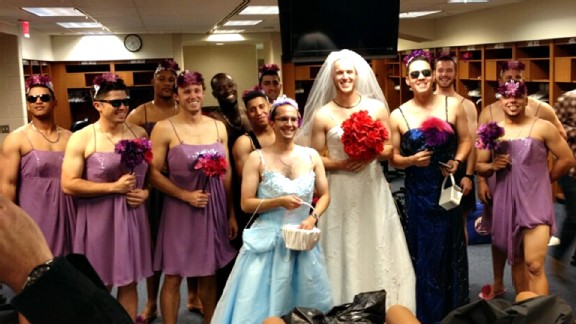 Courtesy of New York MetsHere is a look at the bridal party of Mets rookies.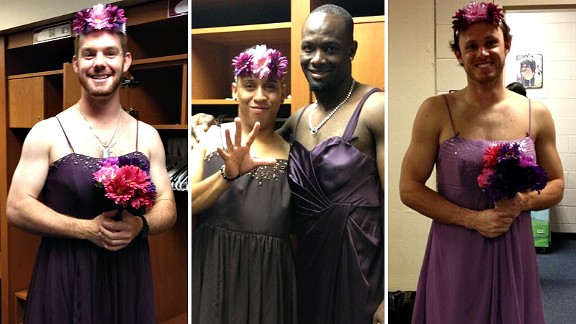 Courtesy of New York MetsVic Black, Wilfredo Tovar, Gonzalez Germen and Matt den Dekker (l to r).
---