Monday, November 11, 2013
Salary projection: Dillon Gee

---
By Adam Rubin


Joe Camporeale/USA TODAY SportsDillon Gee had a breakout season in 2013. How much will that cost the Mets?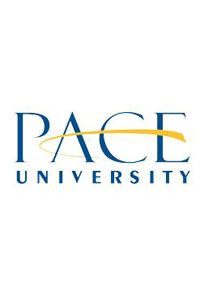 First up, this detailed report from the Pace team on Gee ...

Following a 2012 season shortened by surgery to repair a damaged artery in his pitching shoulder, Dillon Gee rebounded to become one of the league's most successful pitchers. Gee set career highs this past season in games started (32), innings (199), quality starts (16) and strikeouts (142), while also posting his best career ERA for a full season (3.62).

Gee exhibited the qualities of a starting pitcher teams covet: dominance, effectiveness and reliability. Yet while Gee's 2013 season was successful, consistency over a long period remains the key to an elite salary.

This analysis explores how Gee's career performance will impact his salary for the upcoming season as he goes through the arbitration process for the first time.

THE CASE FOR DILLON GEE

Gee's representatives will argue for a high salary by focusing on Gee's 2013 season. They will begin by spinning Gee's rough start to 2013 (2-6 with a 6.34 ERA) by reasonably arguing he needed to re-acclimate to the league after a long layoff due to his 2012 injury.  That position will be supported by Gee's success during the remainder of the season.

On May 30, Gee dominated the Yankees, throwing 7 1/3 innings, striking out 12 and retiring the final 20 batters he faced. From that point until the end of the season -- a period that spanned 22 games started and 149 1/3 innings -- Gee won 10 games, tossed 15 quality starts, struck out 105 batters and produced a 2.71 ERA. He earned elite status during that span by ranking fifth in innings, ninth in wins and quality starts, and seventh in ERA.

Gee's camp also will frame his value as a reliable and consistent part of a young Mets rotation. In a year that saw Jonathon Niese miss time due to a partially torn rotator cuff and All-Star Matt Harvey suffer a devastating elbow injury, Gee was the only pitcher to make 32 starts for the Mets. In addition to leading the team in wins and innings, he also finished second on the team in quality starts and strikeouts, thereby consistently putting his team in a position to win. As a first-year arbitration-eligible player, Gee will argue he deserves an elite salary due to his standout performance and unquestioned importance to the Mets.

To argue for that elite salary, Gee's agents will compare him to other starting pitchers who recently went through the arbitration process for the first time and who were handsomely compensated. A comparison between Gee and former Braves pitcher Tommy Hanson, who earned $3.75 million as a first-year arbitration-eligible starting pitcher after 2012, therefore becomes essential.