Thursday, November 14, 2013
Salary projection: Daniel Murphy

---
By Adam Rubin


Thearon W. Henderson/Getty ImagesDaniel Murphy's 2014 salary should exceed $5 million.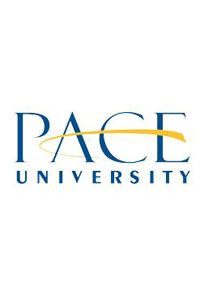 Dan Masi and Jared Hand, representing Pace Law School in White Plains, won the sixth-annual Tulane National Baseball Arbitration Competition in January in New Orleans. This week, along with new additions to the Pace Law arbitration team Pete Naber and Jesse Kantor, they offer their salary predictions for the Mets' high-profile arbitration-eligible players: Dillon Gee, Bobby Parnell, Ike Davis and Daniel Murphy.

The Pace Law arbitration team is using the same methods agents and team officials employ.

On the fourth and final day, here is this detailed report from the Pace team on Murphy …

Second baseman Daniel Murphy is arbitration-eligible for the second time. Coming off of his best statistical season to date, he stands to earn a significant raise from the $2.925 million he earned in 2013.

Playing from a defensive position not characteristically expected to provide much offense, Murphy contributed meaningfully in every major offensive area this past season. He provided power with 13 homers and 55 extra-base hits. He excelled in run production, scoring 92 times and adding 78 RBIs. He exhibited plus speed and base-running ability by stealing 23 bases and getting caught only five times. And he consistently hit, batting a robust .286 with a .733 OPS.

While Murphy proved offensively sound, his defense at second base left much to be desired. That deficiency will certainly be a focus in determining his 2014 salary, too.

THE CASE FOR DANIEL MURPHY

Murphy's representatives likely will present him as an offensive weapon who performed at an elite level in 2013 while playing a premium defensive position. The statistics support that proposition and demand a top-level salary for the second-time eligible infielder. Most convincingly, they will note Murphy consistently ranked in the upper echelon of MLB second basemen.

Additionally, Murphy's representatives will argue he proved clutch in crucial game situations.  With runners in scoring position, Murphy batted to a .305 average and .787 OPS, knocking in 60 runners and consistently prolonging the inning by accumulating a .340 OBP. They will highlight that in even more pressured scenarios, with two-outs and runners in scoring position, Murphy batted .354 and knocked in 30 runners.  With offensive production at second base being historically lower compared with other positions, Murphy proves even more valuable.

Murphy's group also will focus on his role on the Mets in 2013, and argue that while the club lost 88 games, they likely would have struggled even more without Murphy in the lineup.

Murphy proved durable and reliable, playing in all but one game. With star David Wright falling prey to injury, the surprisingly productive Marlon Byrd being traded in August, and Ike Davis significantly underperforming, Murphy led the team in nearly every major statistical category. He ranked first on the team in at-bats, runs, hits, doubles, RBIs and OBP as well as second in average and stolen bases, Murphy's value to the Mets could not be overstated.

In support of their argument for an elite-level salary, Murphy's representatives likely will compare Murphy to other second-time eligible sluggers who similarly earned elite salaries at that point. Murphy's representatives likely will compare the standout second baseman to star outfielder Adam Jones, who earned $6.25 million in 2012.

The players prove almost statistically identical, and Murphy will therefore seek a salary comparable to Jones'. While Jones had hit 36 more career homers than Murphy through the platform season -- and that stat certainly will count against Murphy -- the Met smacked 15 more extra-base hits and approached Jones in slugging percentage. Murphy also stole only two fewer bases. And he missed Jones' RBI total by only 19 while batting out of the No. 2 position in the lineup -- a position not known for run production. Murphy scored only 23 fewer times despite playing on an offensively deficient team.

The comparison proves especially true when considering Murphy had 39 more hits and 53 more doubles, while also outperforming Jones in average, OBP and OPS. The conclusion becomes that because Jones and Murphy have produced similar career-to-date totals, they should receive similar total salaries at the same point in their respective careers.

Along those same lines, Murphy's representatives will look to compare the second baseman to outfielder Delmon Young, who earned $5.375 million in 2011, after his second year of arbitration.

Once again the players prove comparable. Murphy matched or outperformed Young in nearly every major statistical category -- runs, doubles, triples, extra-base hits, steals, average, OBP, slugging and OPS. Murphy's reps will look to distinguish the two players based on their respective positions, and suggest that since Murphy produced similar career production from a premium position, he should receive a higher salary than Young's.

Noting Jones' Gold Glove award and All-Star selection that distinguish him from Murphy, Murphy's agents likely will seek a salary between Jones and Young's,  in the $5.8 million range.

THE CASE FOR THE METS

While the Mets will acknowledge and respect Murphy's offensive contributions, they likely will argue that any positives from his offensive output were negated by his porous defense. Of all qualified second basemen, Murphy finished second-worst in all of MLB with a defensive WAR of -1.5, only in front of Dan Uggla. Murphy ranked third-to-last among second basemen with a .976 fielding percentage and second-to-last in both errors (16) and defensive runs saved. He had an embarrassing total of -13 runs saved. Accordingly, it is safe to conclude that while Murphy was a key offensive contributor, he was one of MLB's worst defensive second basemen and potentially a liability on the field.

The Mets also will attack Murphy's offensive success by pointing out his struggles against left-handed pitchers as well as at Citi Field. Murphy was a different player in those scenarios, and not the offensive juggernaut his agents likely will present him as.

Against left-handed pitching, Murphy batted just .273 with a mediocre .292 OBP. Of his 13 home runs, only one came against a left-handed pitcher. He drew only six walks and had 48 strikeouts when facing southpaws.

When playing in front of the Mets faithful, Murphy also struggled, batting just .263 with a .298 OBP.

Despite these deficiencies, Murphy remains a solid contributor, and the Mets will be glad to reward him with a salary that is commensurate with his production, but at a level lower than his agents are seeking.

On a raise analysis that focuses exclusively on platform-season production, the Mets likely will look to compare Murphy to outfielder B.J. Upton, who received a $1.85 million during the 2010-11 offseason.

Based on the premise the two players produced similar platform seasons (entering their second year of arbitration-eligibility), the Mets will argue Murphy is deserving of a raise similar to Upton's.

While Murphy batted to a much higher average, Upton hit for more power, scored only three fewer times, knocked in a comparable number of RBIs and stole 19 more bases. That Upton produced a higher OBP, slugging percentage and OPS likely will negate Murphy's higher average.

With Murphy having previously earned $2.925 million in 2013, the Mets will attempt to argue Murphy should only receive the same raise as Upton received, thereby limiting Murphy's 2014 salary to $4.775 million.

Also in support of this conclusion, the Mets will compare Murphy's total performance to that of James Loney. In 2011, Loney earned $4.875 million after his second year of arbitration eligibility.

In almost precisely the same number of plate appearances, Loney smacked 16 more homers and had 81 more RBIs than Murphy while batting to roughly the same average. Scoring only 20 fewer runs than Murphy, Loney also produced a higher OBP, slugging percentage and OPS. Although Murphy does steal more than Loney and has been more successful hitting doubles while playing a more difficult defensive position, the Mets likely will argue Murphy should receive a salary around Loney's level.

PREDICTED RESULT

With Murphy looking for roughly $5.8 million and the Mets seeking to limit his salary to roughly $4.8 million, the teams appear far apart. As this case likely produces a predicted midpoint of $5.3 million, one more comparison proves important: shortstop Asdrubal Cabrera, who earned a $2.525 million raise. If that were given to Murphy, it would net him a 2014 salary of $5.45 million, just around the midpoint.

Both Murphy and Cabrera produced their best seasons in their platform year and so a platform-season-to-platform-season comparison proves appropriate.

While Cabrera exploded for 25 homers compared with Murphy's 13, the two players remain comparable in the other categories, with Murphy getting more hits, scoring more runs, stealing more bases and hitting at a higher average. The conclusion becomes that Murphy should earn a raise that is just slightly under Cabrera's.

Such a raise would net him a salary in the $5.3 million range, which returns us to the comparison between Murphy and Delmon Young ($5.375 million total salary).

It is crucial that Young earned his salary also on the back of an outstanding platform season, one that bested Murphy's. While Young and Murphy's career totals proved similar earlier, Young definitively bests Murphy in platform-season production. Accordingly, it would likely be inappropriate for Murphy to receive a salary higher than Young's. Coupled with the similarities between Murphy, Loney and Upton as suggested by the Mets, Murphy is even more likely to receive a salary lower than Young and lower than the predicted midpoint. A raise somewhere between Cabrera's $2.525 million and Upton's $1.85 million therefore proves most appropriate.

With the midpoint of those raises roughly $2.2 million, we predict that Murphy will receive $5.1 million in 2014.


---