New York Mets:

Andy Masur
February, 23, 2014
Feb 23
6:47
AM ET
Above, Matt Harvey compares work-related scars with Mets clubhouse chef Theresa Corderi.
PORT ST. LUCIE, Fla.
FIRST PITCH:
It's Game Week in Port St. Lucie.
The Mets stage their second full-squad workout Sunday, but it is later in the week when baseball really returns.
The Mets have an intrasquad game Thursday, then open their Grapefruit League schedule Friday against the
Washington Nationals
at 1:10 p.m. at Tradition Field.
SNY (
full TV schedule
) and debuting WOR (
full radio schedule
) will carry Friday's opener.
Sunday's news reports:
•
Matt Harvey
tossed a baseball Saturday
for the first time since undergoing Tommy John surgery on Oct. 22. After making 20 throws at 60 feet, Harvey said he feels "brand new." Although Harvey wants to rehab in New York this season, Mets officials prefer he do so in Port St. Lucie. Sandy Alderson said the
final determination is unresolved
.
Columnist Kevin Kernan
in the Post
suggests the Mets loosen the reins on Harvey and let him come back in August or September if he is capable.
Read more on Harvey's first throwing session in the
Times
,
Post
,
Daily News
,
Star-Ledger
,
Record
,
Newsday
and
MLB.com
.
•
Nelson Cruz
just signed with the
Baltimore Orioles
for $8 million, with the potential to earn $750,000 in incentives. Alderson
insisted Saturday he had no regrets
about signing
Chris Young
for $7.25 million in November, given Cruz's ultimate price tag.
Matthew Emmons/USA TODAY SportsNelson Cruz has signed with the Orioles.
Writes columnist John Harper
in the Daily News
:
However, that doesn't mean [Cruz] would have signed the same deal with the Mets. Almost certainly they would have had to pay more to get him to play in their ballpark rather than Camden Yards in Baltimore, a home run haven for right-hand hitters, where Cruz no doubt is hoping to put up splashy numbers and then go looking for a big score again next winter.
So it's overstating the case to call this a screw-up by Alderson. Signing outfielders was too much of a need to wait around all winter, hoping something like this would happen with someone like Cruz.
Other baseball people, in fact, say the consensus around the game was that some team would give Cruz a multiyear deal, especially after shortstop Jhonny Peralta, another player suspended in the Biogenesis scandal, gave teams -- including the Mets -- sticker shock by signing early with the Cardinals for four years, $53 million.
Regarding
Stephen Drew
, Alderson's handicapping of the free-agent shortstop landing with the Mets remains unchanged. The GM said Saturday,
via the Star-Ledger
: "I think it's just unlikely based on all the circumstances. It's not necessarily just from our point of view -- just with all the circumstances, our other options in camp." He described the likelihood of Drew landing with the Mets as "slim"
in Newsday
.
Read more on Cruz and Drew in the
Post
.
• Terry Collins plans for
David Wright
,
Daniel Murphy
and
Curtis Granderson
to
not play the first week
of the Grapefruit League schedule. Wright is
content to proceed slowly
after ramping up quickly for the World Baseball Classic last spring training.
• Mike Vorkunov
in the Star-Ledger
profiles Anthony Seratelli, who is trying to be a rookie in the majors at age 31 this season -- a similar storyline to
Scott Rice
last year. The Mets made a strong push to sign Seratelli for a backup infield role the minute minor-league free agency began during the offseason.
• Right-hander
Erik Goeddel
, who served as a reliever at UCLA, is
permanently moving to the bullpen
. All but five of Goeddel's 66 professional appearances have been as a starter since he was drafted in 2010.
•
Bobby Parnell
threw a standard bullpen session Saturday, a day after being held out with left quadriceps tightness. Parnell did not participate in fielding drills, however. Read more in the
Star-Ledger
.
• An industry source says Andy Masur has not been offered the WOR pregame/postgame job just yet, although one source told ESPNNewYork.com on Friday they expected the former
San Diego Padres
play-by-play man to land the gig. Bob Raissman
in the Daily News
also lists Seth Everett and MLB.com host Pete McCarthy as candidates. ESPNNewYork.com has heard those names as well.
• Marc Carig
in Newsday
chats with
Ruben Tejada
. Writes Carig:
First came the whispers about his physical conditioning, followed by an error-filled April that served as a preview of his cursed season. By midsummer, Tejada had been injured and marooned in the minors, and the team's discontent had seeped on to the airwaves.
In a radio interview, general manager Sandy Alderson griped that getting the shortstop to do extra work was "like pulling teeth."' The Mets appeared to be finished with the 24-year-old, who had been seen as a critical piece of the team's rebuilding project.
"You want to do everything good,"' Tejada said this past week as he looked back at the most tumultuous season of his career. "But it's impossible."'
•
Eric Young Jr.
and Chris Young could become the first Mets with the same surname to start on Opening Day since 1978,
according to the Post
. That year, Ken Henderson started in left field and Steve Henderson started in right field.
• Commissioner Bud Selig told The Michael Kay Show on Thursday he has no concerns about the Mets. "I'm very comfortable with the Mets' situation," Selig said,
as quoted by the Star-Ledger
. "I have a lot of faith in the Wilpons and a lot of faith in Sandy Alderson. [I have] absolutely no concerns or trepidations about the Mets' situation. They're a solid franchise in my mind and on paper." Listen to Selig's full interview
here
.
• The Mets bought EY Jr. a WWE-style championship belt and presented it to him at the end of their introductory meeting Saturday as a tribute to him claiming the 2013 NL steals crown, Carig notes
in Newsday
.
•
From the bloggers …
John Delcos at
Mets Report
notes the Rolling Stones and Mets are the same age.
BIRTHDAYS:
Bobby Bonilla
, who is on the Mets' payroll through 2035, turns 51. ... Ron Hunt was born on this date in 1941.
TWEET OF THE DAY:
The champ is here! Coach Tom Goodwin presented @EYJr w/the NL Stolen Base Championship Belt. #Mets #SpringTraining pic.twitter.com/GfNiRwK0M7

— New York Mets (@Mets) February 22, 2014
YOU'RE UP: Should the Mets nix Matt Harvey pitching in the majors in 2014 under any circumstance?
February, 22, 2014
Feb 22
6:34
AM ET
Adam RubinMatt Harvey may throw off a mound Saturday, on the four-month anniversary of his Tommy John surgery.
PORT ST. LUCIE, Fla.
FIRST PITCH:
Matt Harvey
Day appears to have arrived.
No, he is not throwing off a mound. And he is likely not going to contribute at all in 2014.
But Harvey, who indicated Thursday he
planned to toss a baseball within a couple of days
, appears likely to do so Saturday for the first time since undergoing Tommy John surgery Oct. 22. The session would occur on the four-month anniversary of the procedure, which had been Harvey's stated goal weeks earlier.
Sandy Alderson had summoned Harvey for a meeting Friday.
Saturday also marks the Mets' first full-squad workout.
Terry Collins will
save his big spring-training speech
for later in camp, once the number of players has been trimmed from its current 64 to something closer to resembling the 25-man Opening Day roster.
The Mets will play an intrasquad game Thursday, the day before the Grapefruit League opener against the
Washington Nationals
.
Saturday's news reports:
• The Wilpon family has a $250 million loan in place to avoid defaulting on an expiring loan,
the Post reported
. The Mets lost $10 million in 2013, but may turn a profit this year with new TV revenue, according to the report.
•
Travis d'Arnaud
has been
instructed not to block the plate
, regardless of whether a new MLB rule takes effect this season mandating catchers give runners a path to home. Read more in the
Post
,
Star-Ledger
and
Newsday
.
•
Bobby Parnell
's bullpen session again was postponed Friday, this time when trainers held out the closer from the workout
because of a left quadriceps injury
. Read more in the
Daily News
,
Star-Ledger
,
Journal
and
MLB.com
.
• Jon Heyman
at CBSSports.com
suggested the Mets floated a one-year deal at $9.5 million for
Stephen Drew
, which ain't happening.
• Relief prospect Chasen Bradford is
sidelined with an oblique injury
.
•
Edgardo Alfonzo
, who will serve as a minor-league coach for the Mets this season,
joined the spring-training staff
Friday.
• WOR may have settled upon former
San Diego Padres
play-by-play man Andy Masur as its
pregame and postgame host
for Mets radio. WOR, currently with full news programming, apparently will have a nighttime sports talk show, too, so callers can vent after Mets games and talk sports throughout the year. The tipoff is
this job advertisement
.
• Collins suggested
Matt den Dekker
needs to play every day, which likely means he is
ticketed for Triple-A Las Vegas
. Incidentally, den Dekker
tells MLB.com
about the right wrist fracture he suffered attempting another highlight-reel catch last spring training: "I still feel it a little bit." Read more in the
Star-Ledger
.
• Read more on Collins' intended remarks to his team in the
Post
.
• John Rowe
in the Record
discusses d'Arnaud's offense.
• Columnist Ken Davidoff
in the Post
has a Q&A with Triple-A pitching coach Frank Viola. Davidoff
also has a column
talking to hitting coach Dave Hudgens about five Mets batters who need to produce for the team to be successful this season.
• The
Baltimore Orioles
are close to signing
Nelson Cruz
, according to Heyman.
•
From the bloggers …
At
Mets Police
, Mike V has four reasons the 2014 Mets will be better than the 2013 version. … John Delcos at
Mets Report
writes about the Mets' leadoff situation.
BIRTHDAYS:
Former Mets reliever
J.J. Putz
turns 37.
TWEET OF THE DAY:
@AdamRubinESPN and I'm going to make him buy me dinner!

— Howard Johnson (@20Hojo) February 22, 2014
YOU'RE UP: Are you relieved Mets owners have financing in place and do not need to make a $250 million payment on an expiring loan?
February, 21, 2014
Feb 21
9:32
PM ET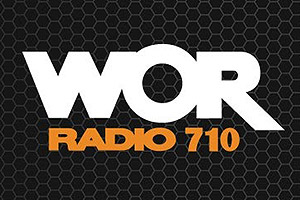 PORT ST. LUCIE, Fla. -- A broadcasting source tells ESPNNewYork.com that the industry scuttlebutt is that Andy Masur will "get the gig with WOR" as pregame and postgame host for Mets radio.
A second source with actual ties to the decision would only confirm that Masur is on WOR's list of candidates.
Masur spent the past seven seasons doing
San Diego Padres
radio play-by-play on The Mighty 1090. (Read a U-T San Diego article about his departure from the station
here
.) Masur previously worked for the
Chicago Cubs
.
WOR originally had serious contract negotiations with SiriusXM's Casey Stern, but he had issues related to his satellite-radio contract.
Howie Rose and Josh Lewin will remain the in-game play-by-play team with the shift from WFAN to WOR.