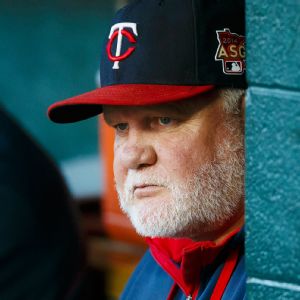 Rick Osentoski/USA TODAY Sports
The Twins have fired ex-Met Ron Gardenhire as manager.
NEW YORK -- Ron Gardenhire has been fired after 13 seasons as manager of the Minnesota Twins.
Gardenhire spent his entire major league playing career with the Mets, from 1981 to '85. He hit .232 in 710 at-bats and appeared in 285 games during that span.
Read the full news story here.