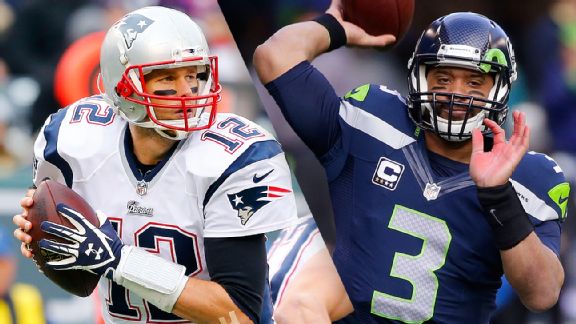 Advanced metrics show Patriots-Seahawks will be closest matchup since at least 1989.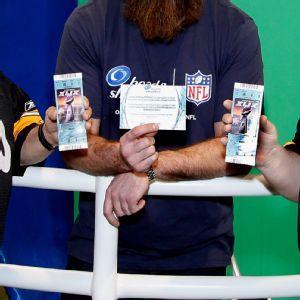 Fans who hoped to get a cheap Super Bowl ticket are running out of time, as Super Bowl XLIX might go down as the most expensive ticket in the game's history.
A fire alarm went off in the players' wing of the New England Patriots' team hotel at 2 a.m. Thursday, the second time in three days this has happened, team sources told ESPN's Sal Paolantonio.
Super Bowl XLVIII is in the books, and ESPN New York has a few awards to give out to the best and the worst performances of the week. Least Appropriate Name: "Mass Transit Super Bowl.
ESPN New York's Robin Lundberg hits the streets to ask New York-area fans if they'd want another Super Bowl in the Big Apple?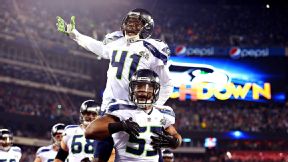 For the fourth time in five years, the Super Bowl has set a record for the most-watched television event in U.S. history, drawing 111.5 million viewers even though the Seattle Seahawks' 43-8 victory over the Denver Broncos wasn't really competitive.
NEW YORK -- The NFL dodged a blizzard. About eight hours after the Seattle Seahawks trounced the Denver Broncos in Super Bowl XLVIII, a storm warning for the New York and New Jersey region was in effect.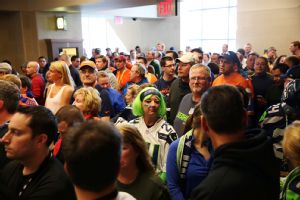 After all the anticipation of a mass transit Super Bowl, thousands of Super Bowl attendees were stuck waiting for New Jersey Transit trains for hours after Sunday's game ended.
The Seattle Seahawks always talk about the power of 12 -- their fabled "12th man." They took it to a new -- and quirky -- level in Super Bowl XLVIII.
Apr 24, 2015

,

11:28 AM ET
Patriots visit White House