71 Days: The Bard of the Meadowlands
November, 23, 2013
11/23/13
12:00
PM ET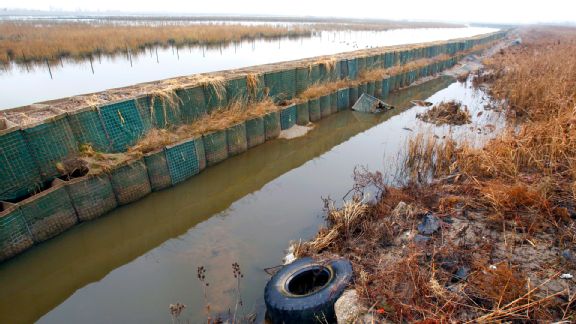 AP Photo/Mel EvansThere's a certain kind of poetry to the Swamp, don't you think?
Each day from now until Feb. 2, ESPNNewYork.com will take you inside the challenge of staging the most unpredictable NFL title game ever. There are 71 days until the Super Bowl.
One of Rutherford, N.J.'s most famous residents was poet William Carlos Williams. Until his death in 1963, Williams had a medical practice and wrote poetry not far from where MetLife Stadium will host the Feb. 2 Super Bowl.
Williams was born in Rutherford, and some residents say he is still remembered fondly by those who were his patients.
When you read his poems, like the one below called "By the Road to the Contagious Hospital," it's easy to imagine the wind curling briskly over the Meadowlands near his home.
[+] Enlarge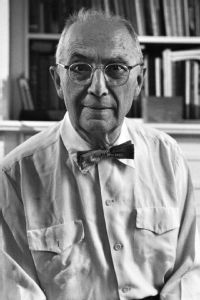 Getty ImagesWhat would poet William Carlos Williams write about Super Bowl XLVIII? Perhaps:

so much depends
upon

a red snow
blower

glazed with ice
water

beside the white
yard lines.
By the road to the contagious hospital
under the surge of the blue
mottled clouds driven from the
northeast-a cold wind. Beyond, the
waste of broad, muddy fields
brown with dried weeds, standing and fallen
patches of standing water
the scattering of tall trees
All along the road the reddish
purplish, forked, upstanding, twiggy
stuff of bushes and small trees
with dead, brown leaves under them
leafless vines-
Lifeless in appearance, sluggish
dazed spring approaches-
They enter the new world naked,
cold, uncertain of all
save that they enter. All about them
the cold, familiar wind-
Now the grass, tomorrow
the stiff curl of wildcarrot leaf
One by one objects are defined-
It quickens: clarity, outline of leaf
But now the stark dignity of
entrance-Still, the profound change
has come upon them: rooted, they
grip down and begin to awaken -
Does the MetLife Super Bowl inspire you to write some poetry of your own? If so, please share your stanzas with us in the comments section. (Keep it clean!)
Come back daily for more on the issues, logistics and personalities surrounding Super Bowl XLVIII.