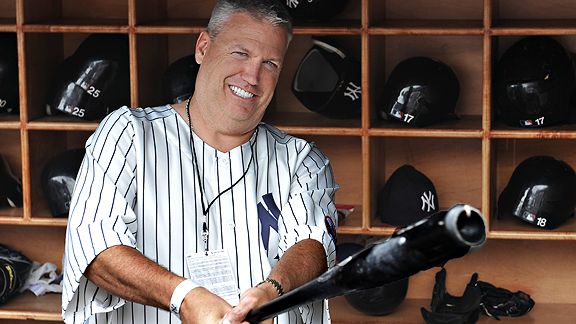 AP Photo/Kathy Kmonicek
The Yankees have a promotion during games where they ask fans to flex their muscles. During the promo, the camera centered on Jets coach Rex Ryan, who is at the Stadium today wearing a Yankees jersey.
No word on whether he guaranteed the Yankees would win the World Series this year.